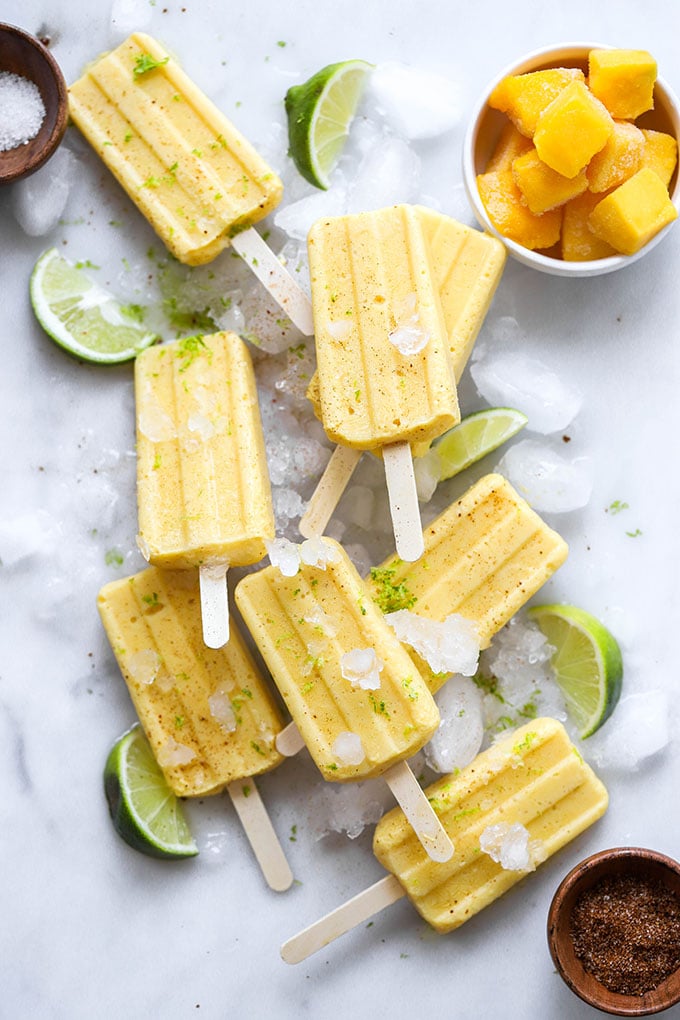 Although we don't have a big freezer, every summer I find myself making room for the popsicle mold. I love having tasty homemade frozen popsicles around in the summer! There is nothing better that grabbing one out of the freezer after coming home from the beach. These vegan mango lime popsicles are my new favorite flavor. They remind me of a mango margarita, but without the tequila. 😉
How to Make Fruit Popsicles
I have found that this ratio works best for the mold I have at home (it's this one from Target) and allows for endless fruit combinations.
3 cups frozen fruit + 1 1/4 cup plant-based milk + 1-2 tablespoons sweetener + flavor enhancers = 10 tasty popsicles!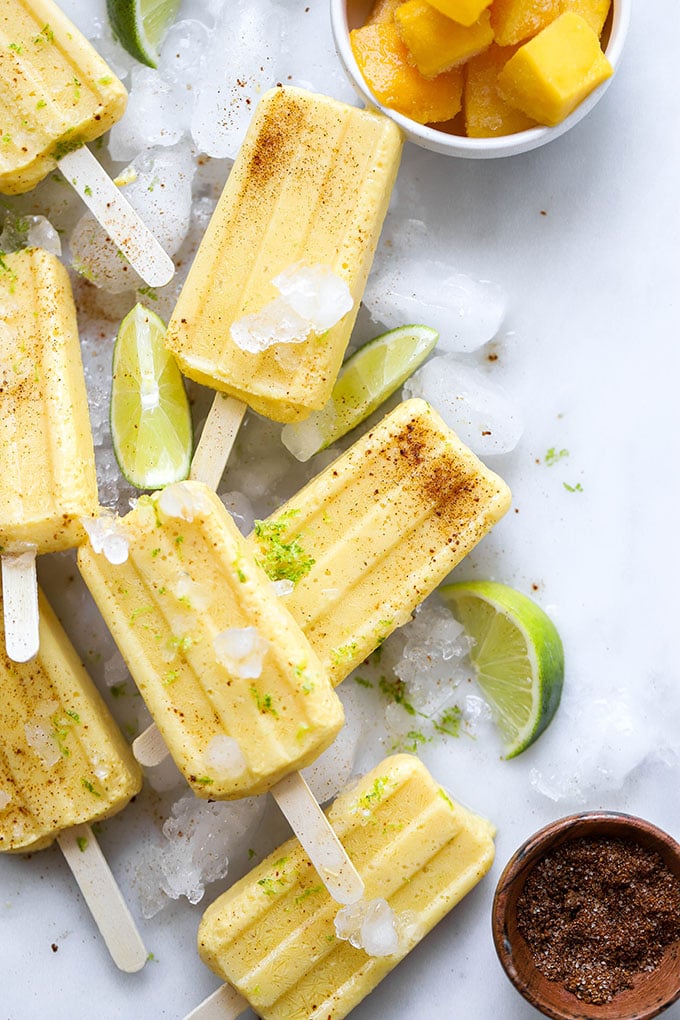 Are popsicles healthy?
They can be! As a kid, I never really liked the sugary frozen squeeze pops that were at every summer event. Years later, when I learned you could make popsicle from home using real fruit, I was so excited! The great thing about making popsicles at home is that you have control over how much sugar goes into the recipe as many store-bought pops are loaded with added sugar. I love incorporating fruit since it naturally sweetens the pops so you need a lot less sugar.
Can I make popsicles without sugar?
Although you can skip it, I found that adding about 1-2 tablespoons of sugar/maple syrup/honey/agave helps create a creamier pop. Sugar is important for lowering the freezing point and preventing the formation of large ice crystals which would make for a crunchy pop.
Vegan Mango Lime Popsicles
These vegan mango lime popsicles are the perfect healthy treat for summer! Only 5 ingredients and so simple to make. You'll want to keep your freezer stocked with these all summer long. 
Ingredients
3 cups frozen mango partially thawed
1 1/4 cup plain unsweetened soy milk
2 tablespoons fresh lime juice
1 tablespoon lime zest ie. zest from 1 lime
2 tablespoons sugar
Optional: Trader Joe's chili lime seasoning
Instructions
Add all the ingredients (mango, soy milk, lime juice, lime zest, and sugar) to a blender and puree until smooth. Divide evenly between 10 popsicle molds. Cover with lid and add popsicle sticks. Freeze until firm (usually about 6-8 hours). 

To serve, sprinkle with chili lime seasoning if desired. (It's so good!)
Nutrition
Serving: 1popsicle | Calories: 56kcal | Carbohydrates: 11g | Protein: 1g | Fat: 1g | Polyunsaturated Fat: 1g | Sodium: 14mg | Fiber: 1g | Sugar: 10g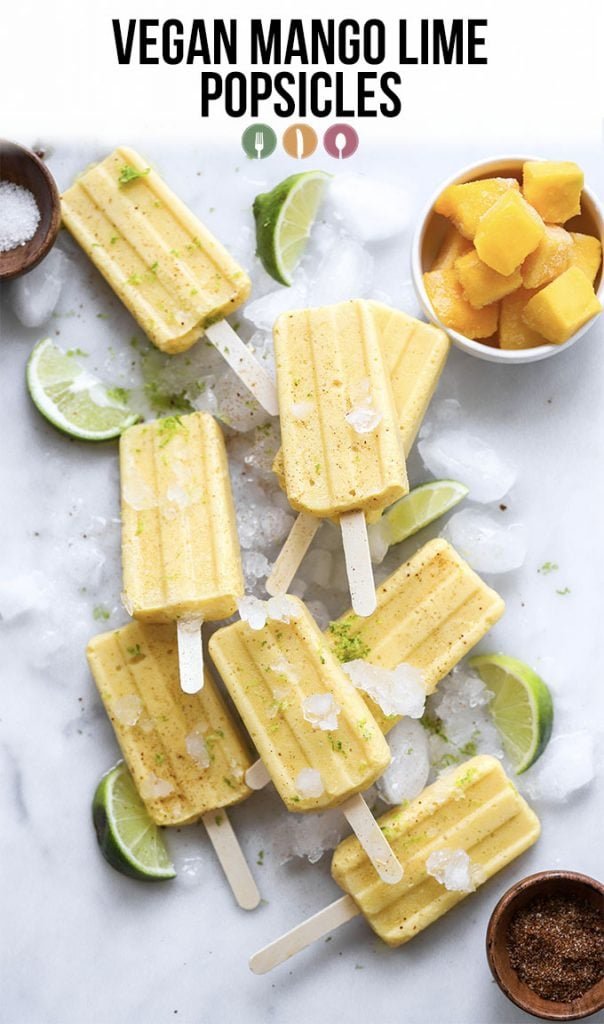 Reader Interactions