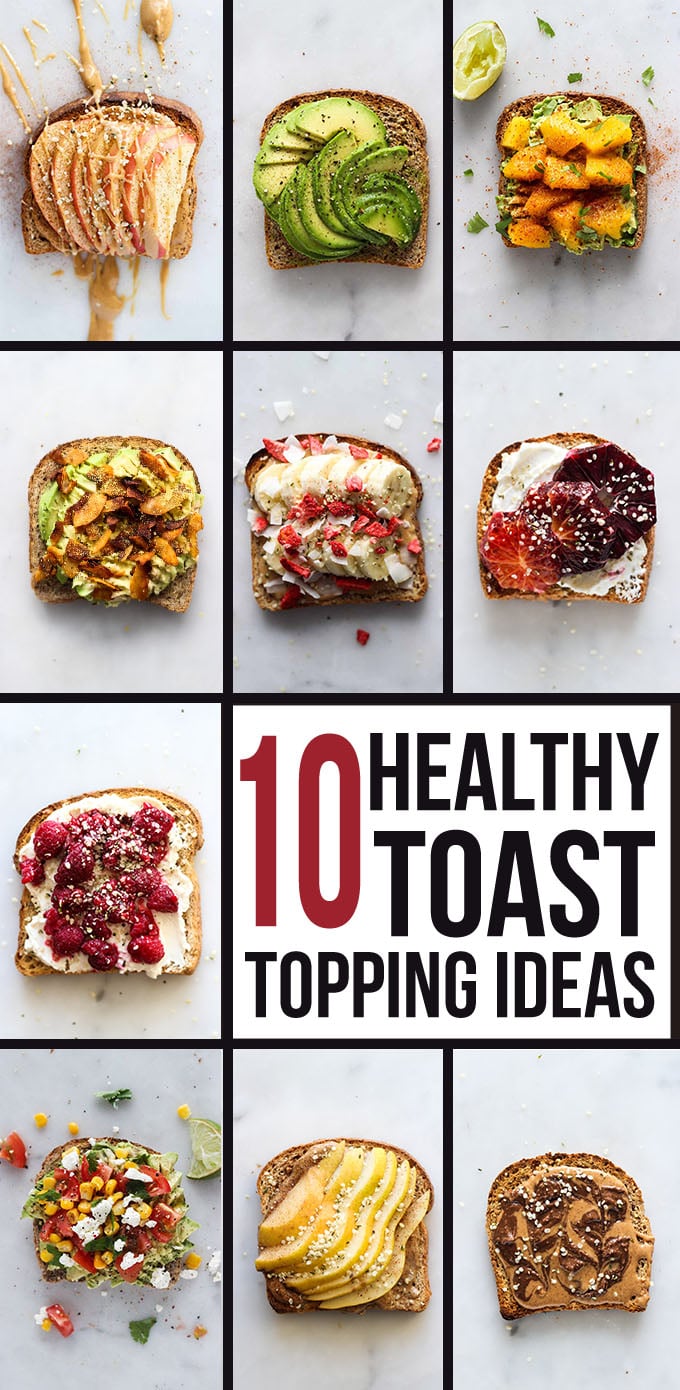 If you follow along with me on Instagram, you may have already noticed my recent toast experiments. 😉 I thought I would share my favorites in a round up of 10 healthy toast topping ideas for you here! If you are like me, peanut butter toast can get a bit boring day in and day out so here are some other healthy ways to make your toast more interesting at breakfast tomorrow. If you are wondering, I use Ezekiel sprouted grain bread for my toast.
Top Row: Sliced Apple, Peanut Butter, Cinnamon, Hemp Hearts // Sliced Avocado, Truffle Salt, Ground Black Pepper // Mashed Avocado, Mango, Trader Joe's Chili Lime Spice Blend, Squeeze of Lime, Cilantro
Second Row: Smashed Avocado, Homemade Coconut Bacon, Nutritional Yeast // Almond Butter, Sliced Banana, Freeze Dried Strawberries, Hemp Hearts // Plain Greek Yogurt, Sliced Blood Orange, Hemp Hearts
Third Row: Cream Cheese, Smashed Raspberries, Hemp Hearts
Fourth Row: Smashed Avocado, Chopped Cherry Tomatoes, Goat Cheese, Corn, Cilantro, Salt, Lime, Black Pepper // Almond Butter, Sliced Pear, Hemp Hearts, Cinnamon // Peanut Butter, Chocolate Hazelnut Butter, Hemp Hearts
What are your favorite ways to top your toast in the morning? I usually pair a slice of toast with my morning smoothie and a cup of coffee.