One thing I've learned over the years I have been dating a New Mexico native is that they LOVE green chile. It's not just any green chile either, it's New Mexican Hatch green chile. Also, no spelling chile with an i, it's an e! Since we usually only make the trip to Albuquerque to see Will's family once a year or so, he misses it while we're back here in Chicago. According to him, the chile in a can just doesn't cut it. Luckily, his Mom has been sending vacuum sealed packs of it so he doesn't feel too homesick.
Will recently introduced me to this dish called calabacitas which is perfect for the summer months when you have a ton of squash and zucchini to use on a regular basis. Plus, it is super simple to make! It also gets a lot of its flavor from the green chile he loves. Green chiles are surprisingly mild so don't be intimidated by the 1/2 cup of chiles in this recipe.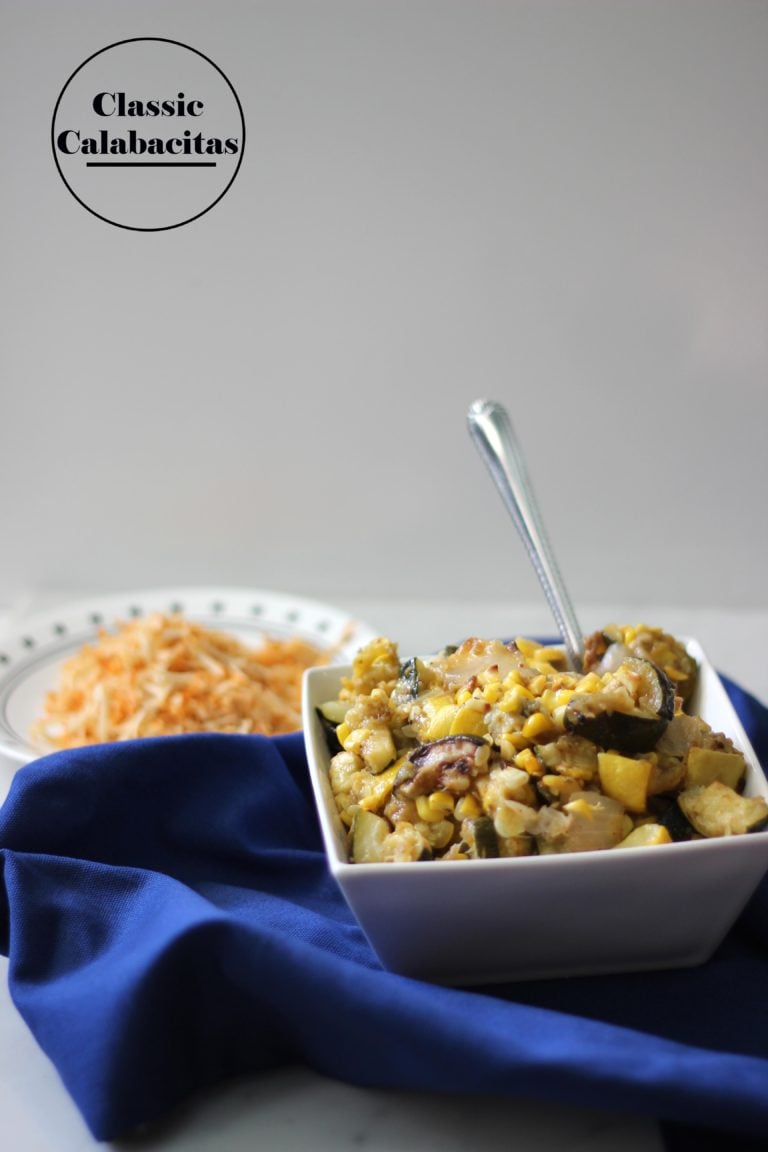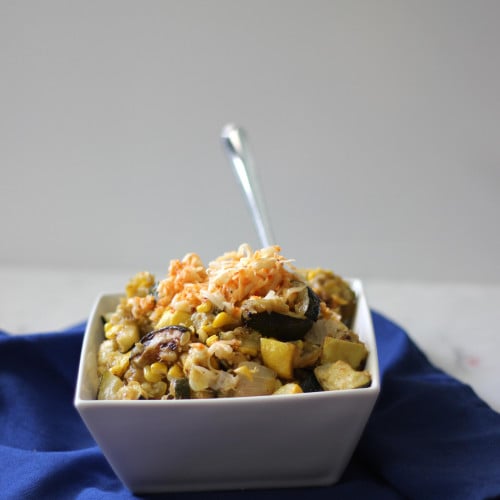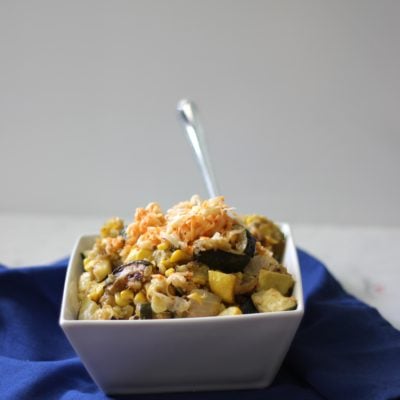 Classic Calabacitas
Make the most of summer's squash and zucchini in this classic calabacitas dish with roasted Hatch green chiles.
Ingredients
7 cups chopped squash and zucchini 1/4-1/3″ pieces
1/2 large onion chopped
2 cobs corn kernels removed
2 tablespoons olive oil
1/2 cup roasted green chile
1/2 teaspoon garlic powder
1 teaspoon oregano
1/2 teaspoon red chili powder optional
Salt and pepper to taste
Shredded cheddar cheese and sour cream for topping
Instructions
Preheat oven to 350 degrees Fahrenheit.

Toss the squash, onion, corn, and olive oil together in a large bowl. Pour into a 9″x11″ glass baking dish. Spread into an even layer.

Bake for 35 minutes or until squash is softened. Stir every 10 minutes or so.

Stir in green chile and seasonings.

Heat your broiler on high and cook the squash for another 7-10 minutes, stirring frequently. You just want to lightly brown some of the squash.

Serve with shredded cheese and sour cream.
Nutrition
Serving: 1serving | Calories: 139kcal | Carbohydrates: 16g | Protein: 4g | Fat: 8g | Saturated Fat: 1g | Polyunsaturated Fat: 1g | Monounsaturated Fat: 5g | Trans Fat: 1g | Sodium: 86mg | Potassium: 541mg | Fiber: 4g | Sugar: 8g | Vitamin A: 461IU | Vitamin C: 33mg | Calcium: 37mg | Iron: 1mg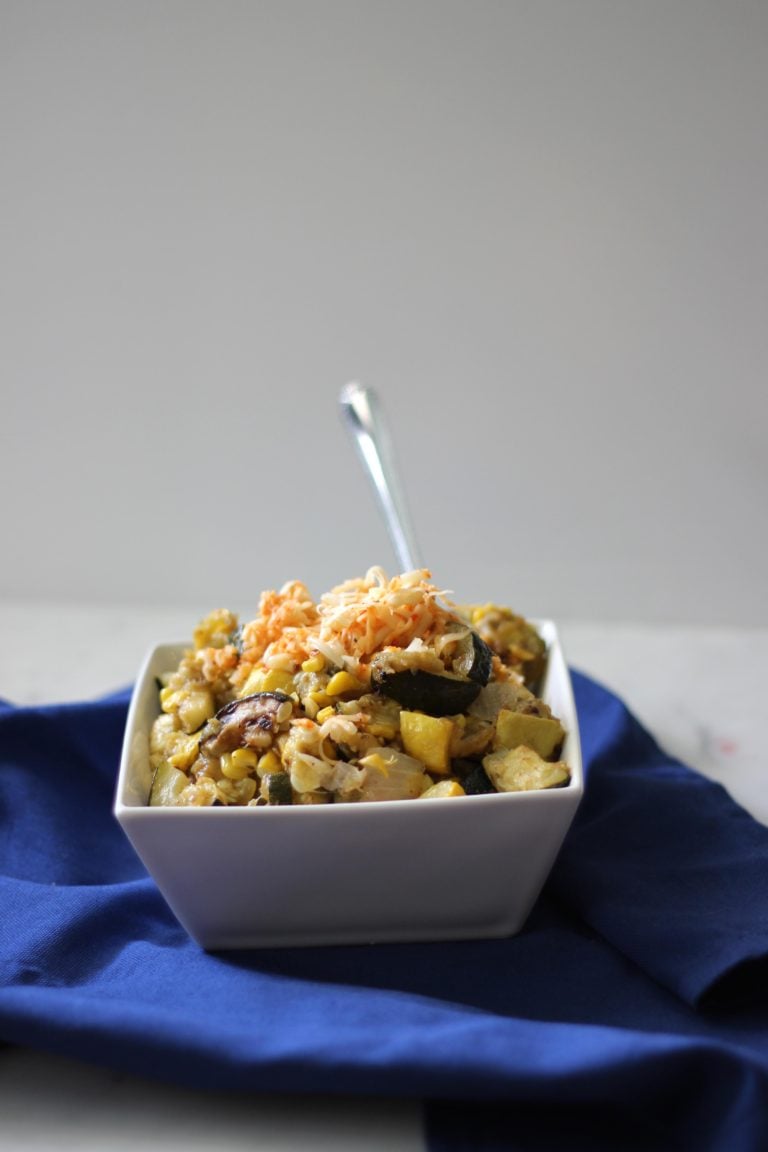 Reader Interactions