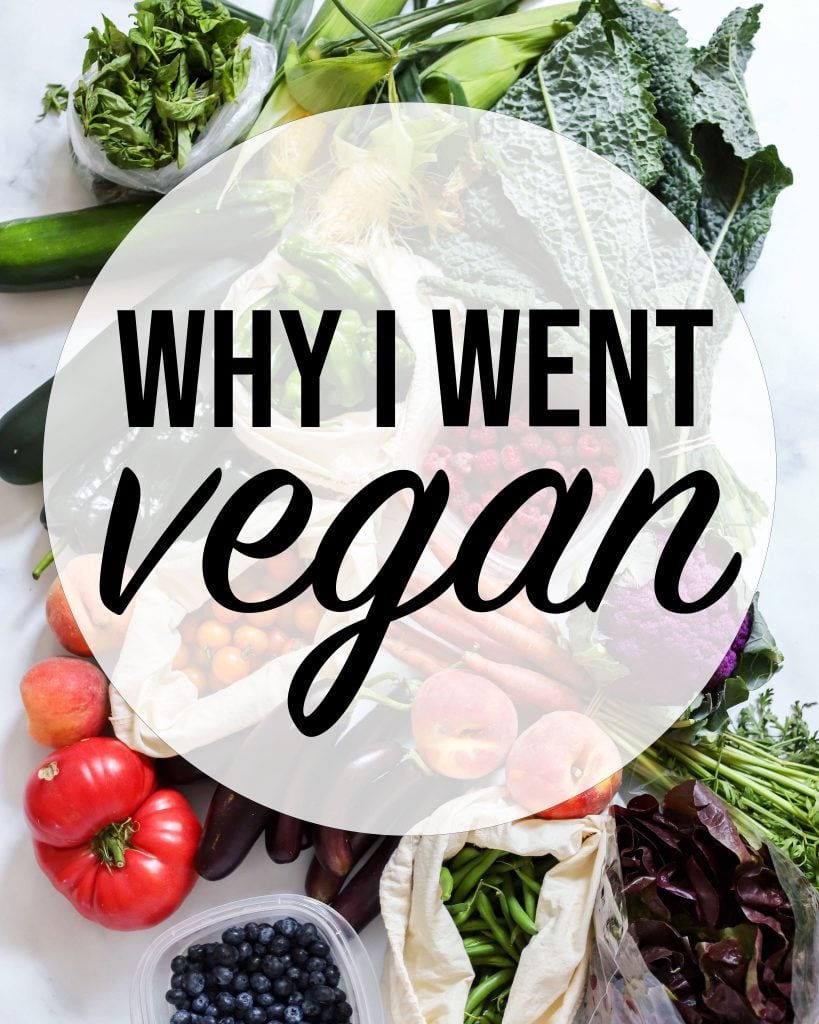 This post contains affiliate links. Purchasing via affiliate links supports Dietitian Debbie Dishes at no additional cost to you.
I wanted to give it a year before I really talked about it online, but I went vegan! Actually, now it has been almost 2 years, but it has taken me a while to work up the courage to write this post. Partly, because telling people you've gone vegan can stir up so much emotion and opinion and as a non-confrontational person, I have been trying to avoid it! Plus, I don't ever want someone to think I am judging them for their diet and lifestyle choices. I have been vegetarian for over 10 years, but decided to make the switch to vegan in May of 2019 and I haven't turned back. Since I have had some time to adjust and figure out this journey, I thought I would share a bit about why and how I made the switch from vegetarian to vegan.
As far as the blog, all my old vegetarian recipes will stay the same but I'll be developing vegan recipes for the future. It has been a fun journey to experiment with new recipes and products to replace some of my old favorites. Let me know what recipes you want to be vegan-ized!
What is the Difference Between Vegan and Vegetarian?
Vegetarian: Vegetarians avoid eating the flesh of animals (meat, fish poultry), but may still consume eggs or dairy.
Vegan: Vegans avoid all animal-based products including, meat, dairy, eggs, fish, honey, gelatin, and more. It also extends beyond the diet including clothing, furniture, make up, and more. According to The Vegan Society: "Veganism is a philosophy and way of living which seeks to exclude—as far as is possible and practicable—all forms of exploitation of, and cruelty to, animals for food, clothing or any other purpose; and by extension, promotes the development and use of animal-free alternatives for the benefit of animals, humans and the environment. In dietary terms it denotes the practice of dispensing with all products derived wholly or partly from animals."
Both vegan and vegetarian diets can meet all of your nutrient needs without animal products. According to the Academy of Nutrition and Dietetics:
It is the position of the Academy of Nutrition and Dietetics that appropriately planned vegetarian, including vegan, diets are healthful, nutritionally adequate, and may provide health benefits in the prevention and treatment of certain diseases. These diets are appropriate for all stages of the life cycle, including pregnancy, lactation, infancy, childhood, adolescence, older adulthood, and for athletes.

Source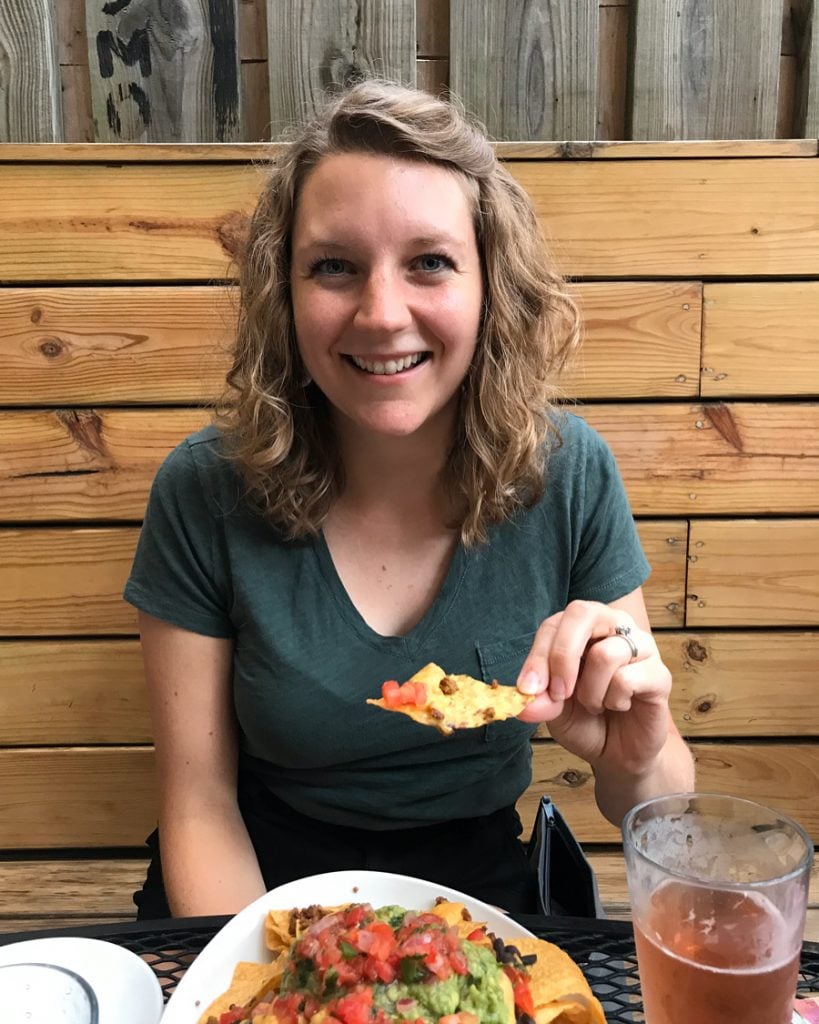 Why did I make the switch from vegetarian to vegan?
Making the switch and going vegan felt like it better aligned with my values so that I was no longer participating in a system that commodified animals for food. Something I hadn't considered before I started is that veganism is a lifestyle – not just a diet. Going vegan expanded beyond my plate since the switch made me reconsider a lot of the products that were in my home from makeup to clothes to furniture. Has it been a perfect transition? Far from it! Do I still own leather, wool, etc? Yes. Do I occasionally purchase goods made with animal byproducts by accident? Yes. Have I eaten something with a non-vegan ingredient in it by accident? Of course. The point is — there is no such thing as a perfect vegan! The goal is to make the best choices you can with the resources and information available. Here are the top 3 reasons why I made the switch:
Animal Welfare
One of the reasons that I went vegetarian over 10 years ago was my soft spot for animals. I figured that since I wasn't contributing to the butchering of animals for food, I was taking the compassionate approach. However, I started to really grapple with the way that dairy cows and chickens are treated, especially on factory farms. Since there are so many great plant-based dairy and egg alternatives on the market now, I felt like there was no excuse for not avoiding dairy and eggs. If I can thrive on a vegan diet without animal labor or slaughter, then why not?! Of course, making the switch to veganism doesn't solve all the problems with our food system, but it was a change that felt right to me.
For the Planet
Numerous climate studies have indicated that switching to a plant-based/vegan diet can drastically lower your impact on the planet. This topic could be an entire blog post by itself but here are a few highlights.
Greenhouse gas emissions can be 2.5 times higher for meat-eaters than those following a vegan diet according to this study of UK eaters. (Scarborough et al)
Meat, eggs, and dairy utilize a lot more natural resources than plants. According to Poore and Nemchek, "meat, aquaculture, eggs, and dairy use ~83% of the world's farmland and contribute 56 to 58% of food's different emissions, despite providing only 37% of our protein and 18% of our calories".
The environmental impact of raising livestock for food doesn't just produce a lot of greenhouse gases, it also contributes to land degradation, deforestation, loss of biodiversity, water pollution, and more. (FAO's Livestocks Long Shadow Report)
Vegan Food is Delicious!
There are so many delicious vegan alternatives to dairy and egg based products that you likely won't even miss the real thing! When I made the switch to a vegan diet, I enjoyed the challenge of adapting some of my old favorite vegetarian recipes to be dairy and egg free. It also inspired me to find new recipes and try new products on the market.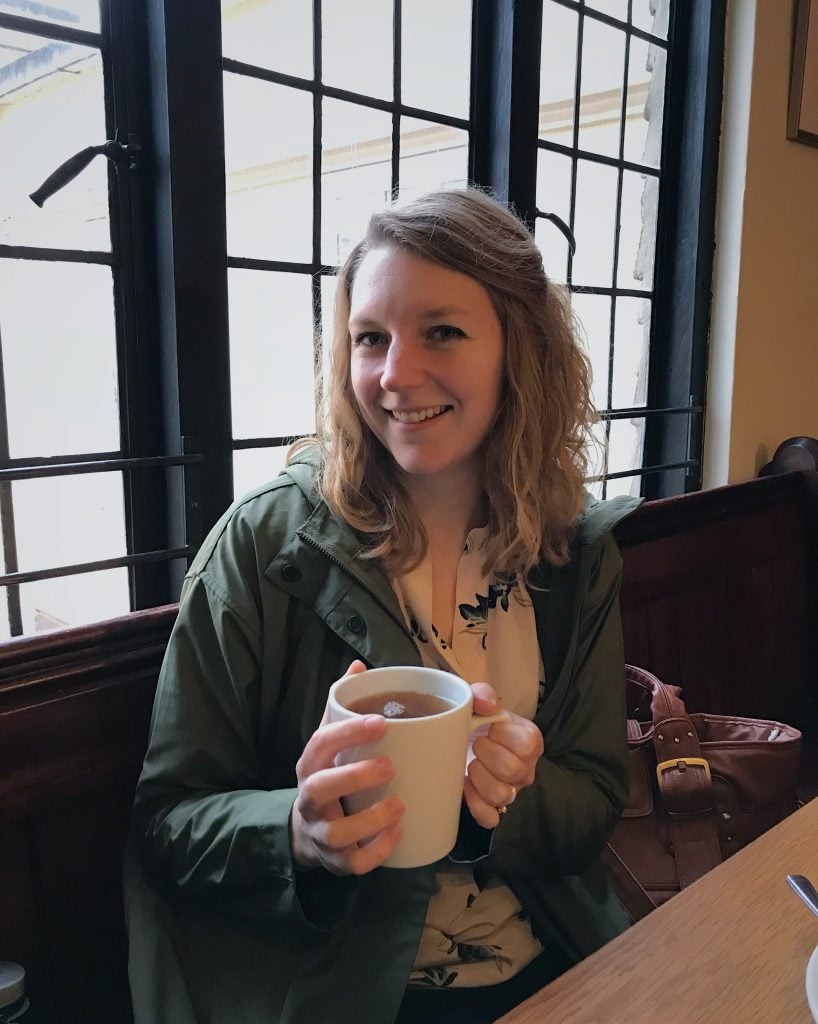 Hardest part of going vegan?
Honestly, changing my diet was the easy part! Although, I did initially miss cheese and yogurt. Making vegan lifestyle choices when it came to skin care, clothes, furniture, and more took a little more research.
Do you Feel Any Different Eating a Vegan Diet?
Since I ate a generally healthy diet as a vegetarian, my diet didn't really change that drastically when I made the switch to a vegan diet. Some people notice they have more gas/bloating when they go vegan, but that may be due to the fact they are eating more fiber and gas forming foods like beans. However, since they were staples in my diet before, I didn't notice any changes to my energy levels, skin, etc.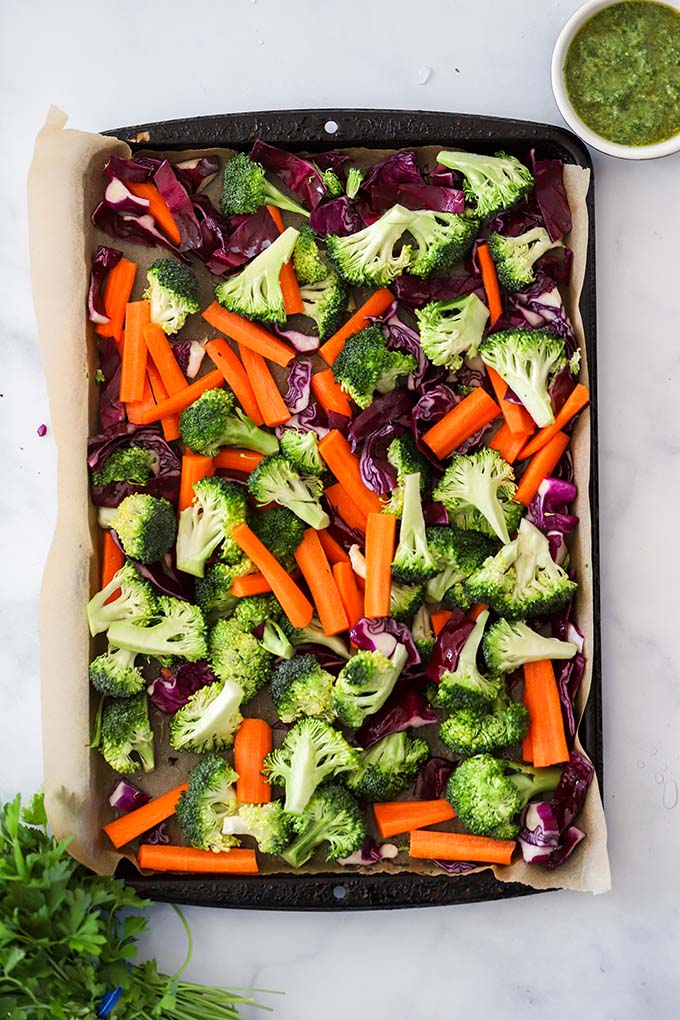 How Do you Get Enough Protein?
It is a common misconception that if you aren't eating meat or dairy, you can't possibly get enough protein. Luckily, there are tons of delicious plant-based/vegan friendly options that are high in protein. So, even though I don't eat eggs or dairy anymore, I can still easily meet my protein needs. Check out my plant-based protein post for an in depth guide on high protein vegan foods.
Any Favorite Dairy or Egg Alternatives?
I'm not going to lie, giving up cheese and yogurt was a bit of a struggle! Now that I've been eating a vegan diet for over a year, I realized that I don't crave them anymore. Luckily, there are a lot of great vegan alternatives on the market to make the transition easier! Here's a short list of some of my favorites:
Miyokos vegan butter
Kite Hill vegan cream cheese
VioLife parmesan and shredded cheddar cheese
Forager cashew milk yogurt
JUST Egg Folded
What Supplements are You Taking?
When making the switch from vegetarian to vegan, it is important to make sure that you start taking a vitamin B12 supplement. Personally, I really like Ritual's essential multivitamin (affiliate link) for women. It has just the nutrients I was interested in supplementing like B12, vitamin D, DHA, and folate. Plus, it's vegan, transparently sourced, and subscription based so I never run out. Most multivitamins also made me nauseous, but I never had any issues with Ritual's multivitamin.
Resources that were helpful in making the switch