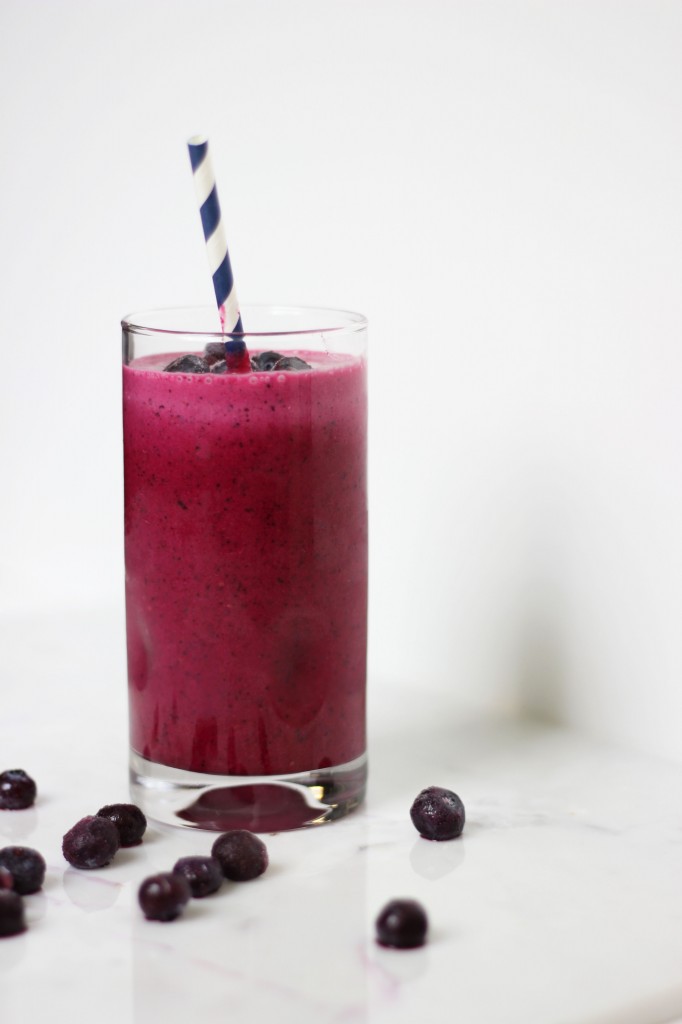 Beets are one of the very last vegetables that I learned to like as an adult. My aversion to these ruby red roots began when I was a kid and begged my grandma to buy a can of beets, mistaking them for canned cranberry sauce. Those are definitely not the same thing!
You can imagine my surprise when I tasted them thinking I was having cranberries! I couldn't eat them YEARS after that experience, which is sad, because I was missing out on a good thing!
After my success adding beets to homemade veggie burgers, I thought I would go out on a limb and try them in a smoothie. If you can add kale and spinach to smoothies, why not beets?! True talk – I threw away the first beet smoothie I tried…
There's definitely a delicate balance to just how much beet flavor I can tolerate in the morning! After some more trial and error, this smoothie won out. There's still a hint of beets, but it balances out the blueberries and banana well, I think.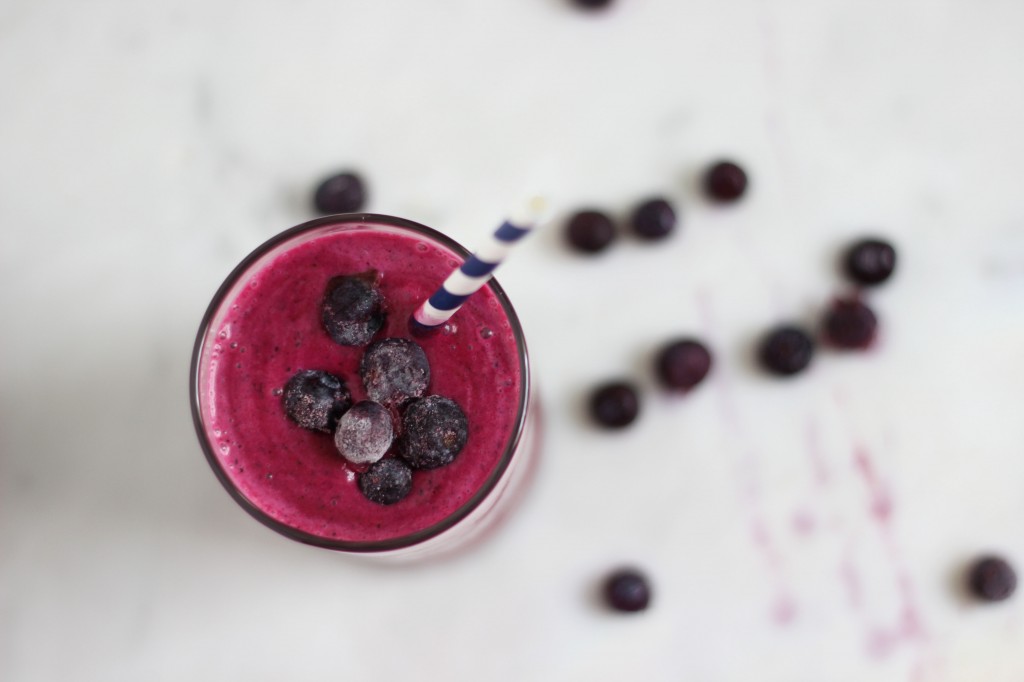 Health Benefits of this Smoothie
This smoothie is loaded with good-for-you nutrients to start your morning off right. Berries and beets are very high in antioxidants which fight cell damage; keeping your skin looking healthier and preventing cancer.
Blueberries are also high in anthocyanins which were shown to improve memory in older adults. Not a bad way to start the day if you ask me!
Also, beets are high in betalains which support detoxification in the liver by triggering the activity of a specific enzyme that binds to potential toxins.
More Smoothie Recipes You'll Love
Did you love this recipe? Make sure to leave a ⭐️ rating and tag #dietitiandebbie on instagram!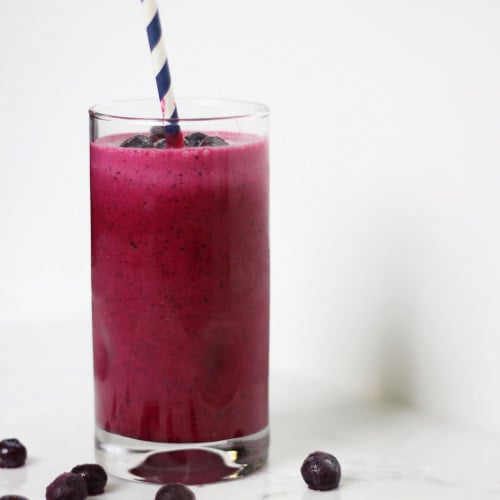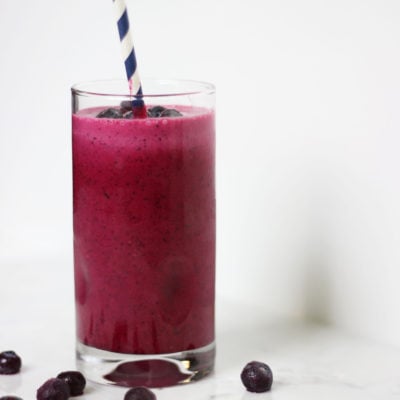 Berry Beet Smoothie
Start your morning off right with this berry beet smoothie filled with vitamins A, C, folate, and more!
Ingredients
1/2 cup chopped, cooked beet (~1 medium-sized beet)
1 cup blueberries OR mixed berries, frozen
1/2 banana, fresh or frozen
1 cup unsweetened soy milk (any non-dairy milk is fine)
1/2 cup orange juice OR 1 peeled and segmented orange
2 tablespoons hemp hearts (optional)
Instructions
Place all the ingredients in a blender and puree until smooth.
Notes
How to roast beets: preheat oven to 400 degrees Fahrenheit. Scrub beets to remove any dirt and then loosely wrap each beet individually in aluminum foil. Bake for 45-75 minutes or until tender when pierced with a fork. Baking time varies on the size of the beets.
How to steam beets: add water to a medium-sized saucepan and add steamer basket. Peel and chop beets. Add to steamer basket, cover pan with lid. Cook for 20-25 minutes or until beets are tender when poked with a fork. 
Nutrition
Serving: 1smoothie | Calories: 325kcal | Carbohydrates: 63g | Protein: 10.5g | Fat: 4.5g | Saturated Fat: 2.5g | Polyunsaturated Fat: 2g | Cholesterol: 20mg | Sodium: 150mg | Fiber: 10g | Sugar: 40g
Reader Interactions