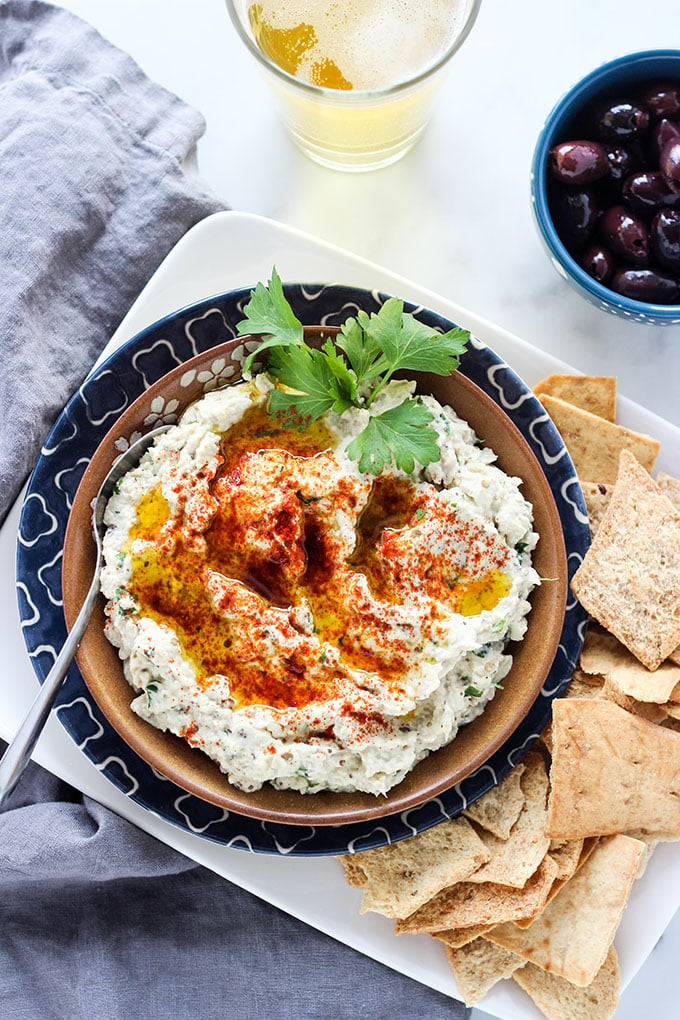 There are so many great Mediterranean restaurants here in Chicago that Will and I visit. I almost always try to order some baba ganoush (ie. eggplant dip) whenever we go because it is just so addictingly delicious!
PS – don't hate me for posting another eggplant recipe in just one week! Sometimes I just get on a bit of a kick with certain foods. Apparently eggplant is my jam at the moment.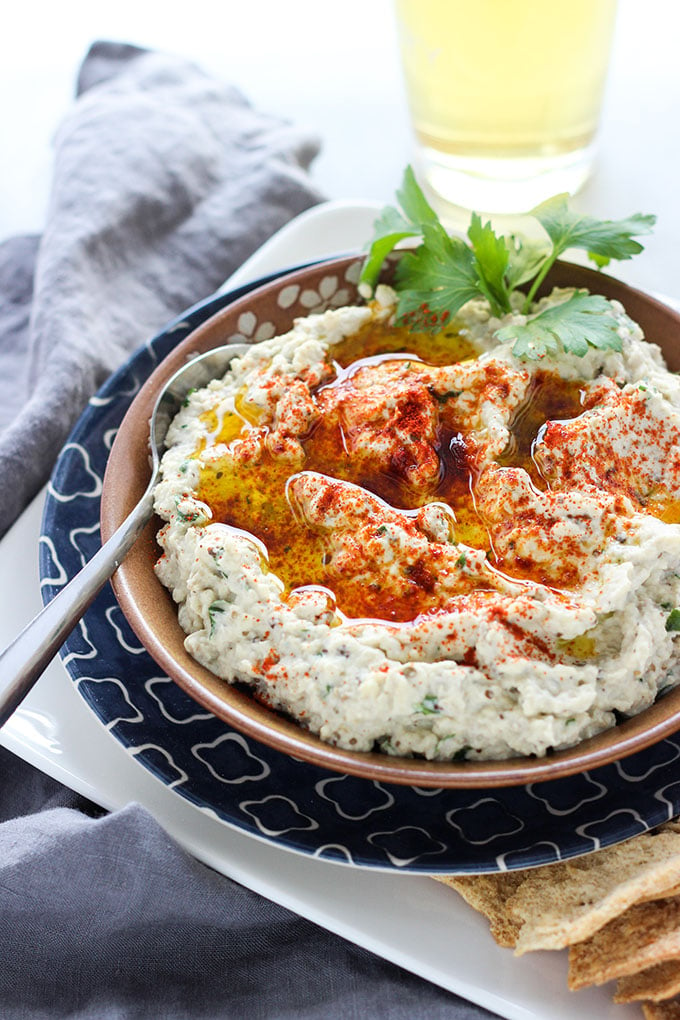 I had Will fire up the grill and I tended to the eggplant. It's pretty hands off, just turn it a couple of times during cooking to try and evenly char the skin of the eggplant on all sides.
Baba ganoush is actually relatively simple with just a few ingredients. The most time consuming part is waiting for the eggplant on the grill to become tender. The recipe below is my adaptation of one from Bon Appetit. I found that I had to grill my eggplant a bit longer and I added a lot more garlic.
To serve, sprinkled your baba ganoush with a bit of paprika and a drizzle of olive oil. PS – this is a great vegan option for parties!
More Delicious Recipes You'll Love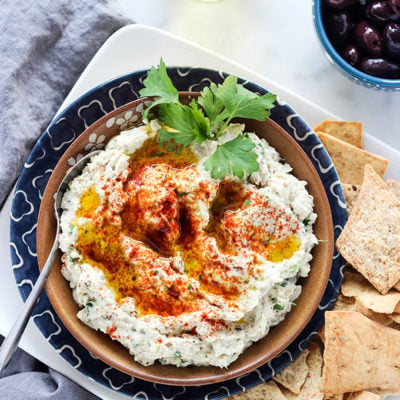 Grilled Baba Ganoush
Make this popular grilled baba ganoush, a tasty Mediterranean dip made from eggplants at home this summer. Serve with pita chips for a vegan-friendly appetizer.
Ingredients
Instructions
Poke eggplants with a fork on all sides and transfer to a hot grill that has been brushed with oil.

Grill eggplants until fork tender and skin is charred, about 35-40 minutes. (This time may need adjusted depending on your grill.)

Let grilled eggplant cool enough to handle and then peel the skin from the flesh of the eggplants. (You should be able to use a fork to scrape the flesh from the skin.)

Transfer flesh into a colander and let sit for 15 minutes.

While eggplants are cooling/draining, add 2 tablespoons olive oil to a skillet and heat. Add the minced garlic and cook for just 1-2 minutes or until fragrant. Turn off the heat and add to a food processor.

Transfer eggplant to the food processor. Add the lemon juice, tahini, parsley, paprika, salt and pepper. (The more salt the better!) Puree until smooth.

Transfer to bowl and sprinkle with more paprika and a drizzle of olive oil. Serve with pita chips or warmed fresh pita.
Nutrition
Serving: 1/4 recipe | Calories: 150kcal | Carbohydrates: 13g | Protein: 4.5g | Fat: 11g | Saturated Fat: 1.5g | Polyunsaturated Fat: 9.5g | Sodium: 150mg | Fiber: 3g | Sugar: 3.5g
Reader Interactions