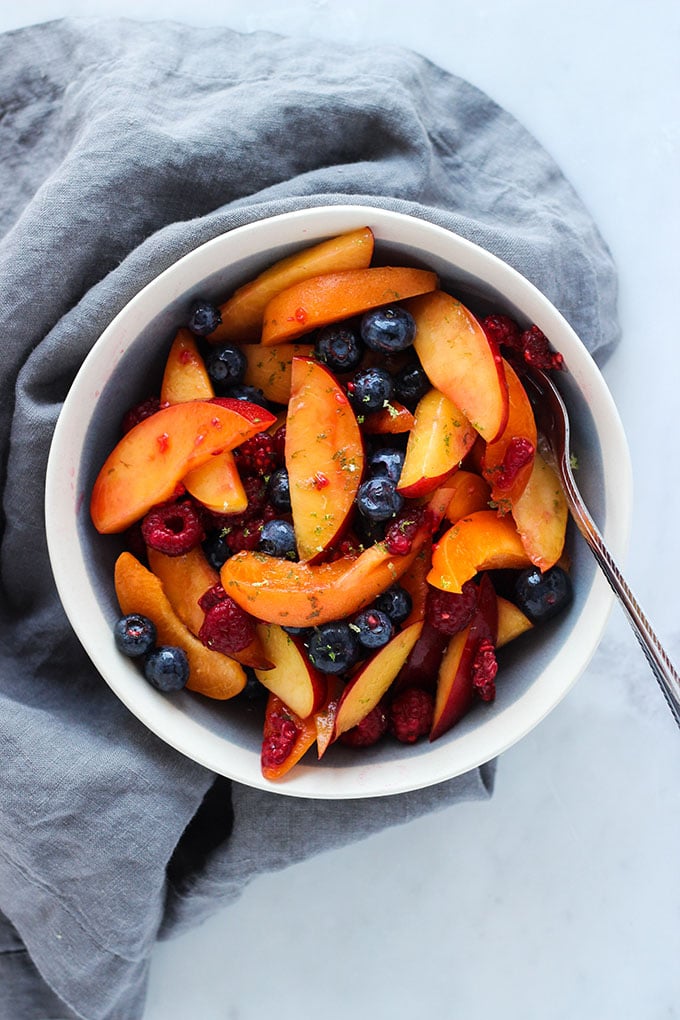 If you are headed to a 4th of July barbecue this weekend and still have no idea what to bring, might I suggest fruit salad? Fruit salad is super simple and it's always a hit! I almost feel silly sharing a fruit salad "recipe" since they are so simple, but this combo was so tasty I thought I would share.
A lot of fruit salad recipes call for a simple syrup or honey, but honestly I think the natural sweetness from the fruit is just perfect. Plus, skipping the syrup step makes this apricot, berry, and nectarine fruit salad even quicker.  (Also, as an RD I am all about cutting back on added sugar!) The recipe as written makes about 3-4 servings, but you can definitely scale it up for larger groups!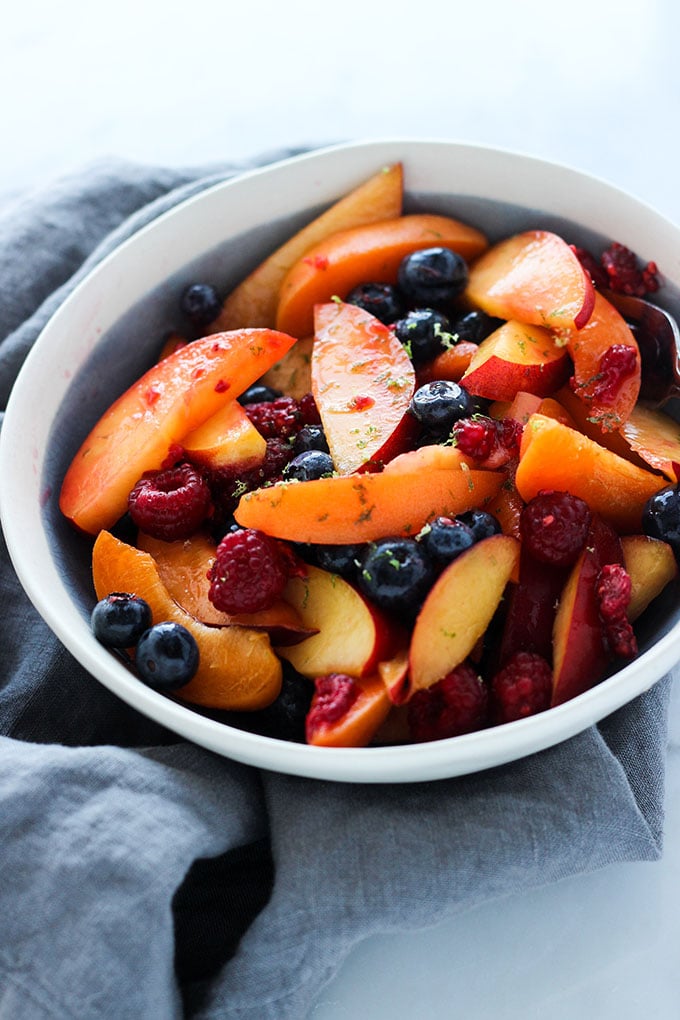 More Fresh Summer Recipes You'll Love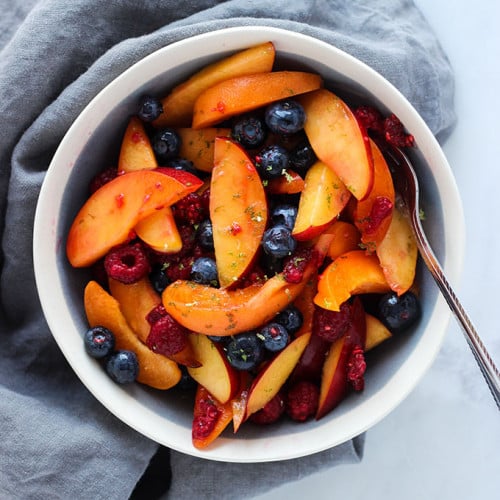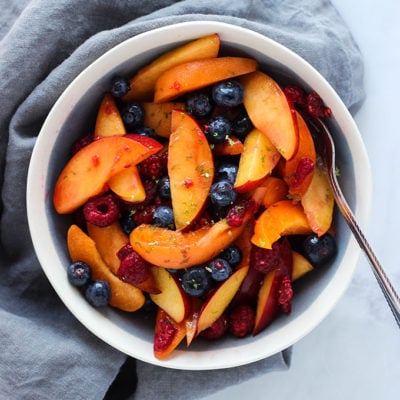 Apricot, Berry, and Nectarine Fruit Salad
Not sure what to bring to a potluck or barbecue this summer? This apricot, berry, and nectarine fruit salad is so simple and sure to be a winner!
Ingredients
2 nectarines sliced
2 apricots sliced
3/4 cup blueberries
3/4 cup raspberries
Juice from 1/2 lime
1 teaspoon lime zest
Instructions
Chop all of your fruit and add to a large bowl. Squeeze lime juice and zest over top. Toss to coat and serve.
Nutrition
Serving: 1/3 recipe | Calories: 135kcal | Carbohydrates: 32g | Protein: 3g | Fat: 1g | Polyunsaturated Fat: 1g | Sodium: 2mg | Fiber: 6.5g | Sugar: 23g
Reader Interactions