Satisfy any salty/sweet craving with a bowl of this all natural salted peanut butter popcorn.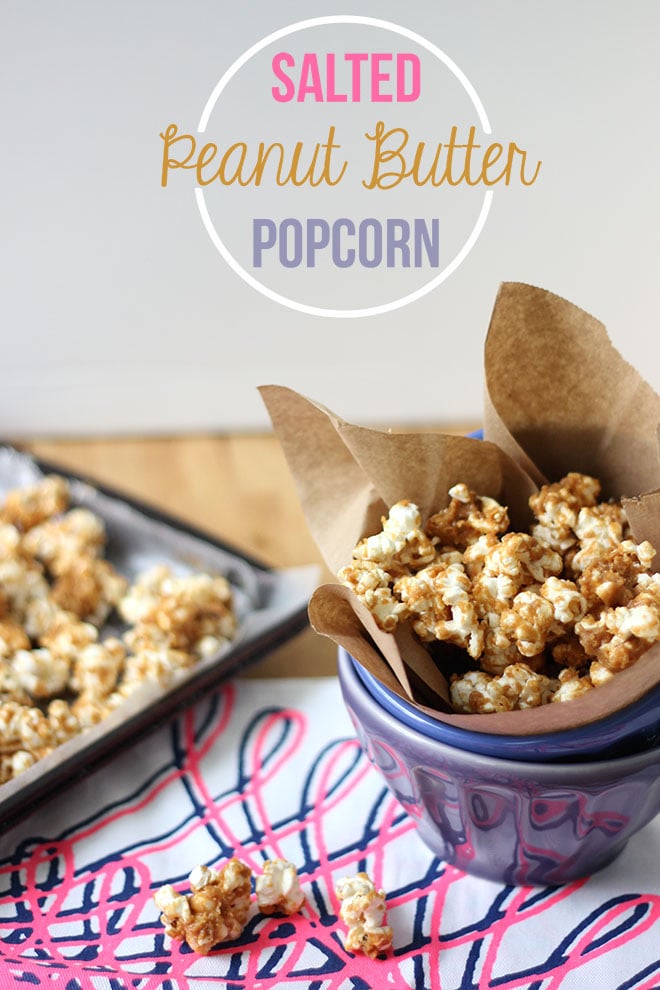 Last week, the guest on the Jess Lively podcast was a blogger who talked about creating a "capsule wardrobe". I was absolutely fascinated by the idea and immediately read through her blog, Un-Fancy. Saturday afternoon I set to work cleaning out my closet and dresser.
I had gotten into a rut recently where I would keep trying on outfits and hating all of them. However, with a capsule wardrobe, I would limit myself to only a few pieces and hopefully no longer have indecisive 10 outfit change days. So I was brutal. I set aside everything that didn't quite fit right or I hadn't worn in a really long time.
I now have a significant pile of clothes to take to the donation center today. My closet feels so much more streamlined now! I am still working on pairing down to about 35 pieces, but I am well on my way to achieving that.
Since I am so indecisive about buying new clothes as well, I used wardrobe planner to figure out what additional things I really need to add to my closet to round out the outfit options I had left after purging my closet. I am so excited to see how it all works out!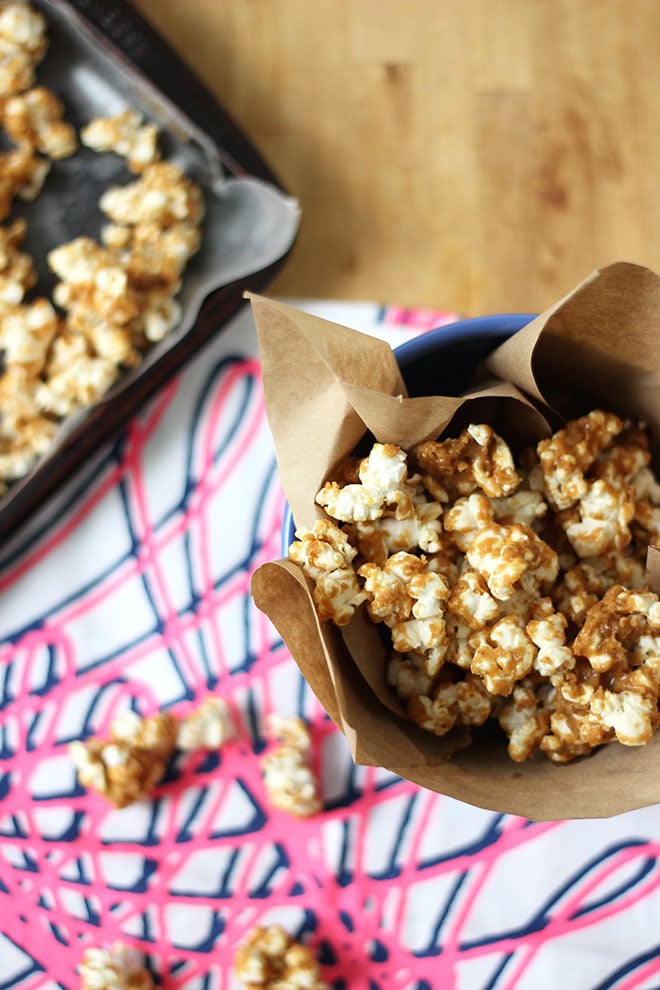 After all this closet cleaning, I was happy to relax while watching some Dr. Who and snacking on some of this delicious, new-to-me Quinn popcorn. We had the rosemary parmesan flavor with our show and I was super impressed! Finally, a microwave popcorn that isn't full of trans fat and chemicals!
I love their mission to completely transform microwave popcorn – they even have a farm-to-bag program so you can see where every ingredient is sourced. Take a peak at the label and you see that even their flavored popcorn have super short ingredient lists which makes my dietitian-heart happy.
It also happens to be national popcorn month, so what better time to enjoy a bowl! This simple salty peanut butter popcorn comes together in a matter of minutes and is literally only 4 ingredients. If you want to add a little more sweetness, toss a couple of chocolate chips into the bowl while you are snacking. In case you want a savory popcorn, check out my smoky cheddar popcorn recipe!
More Snack Recipes You'll Love
Did you love this recipe? Make sure to leave a ⭐️ rating and tag #dietitiandebbie on instagram!
Salty Peanut Butter Popcorn
Satisfy any salty/sweet craving with a bowl of this all natural salty peanut butter popcorn. Recipe adapted from The Kitchn.
Ingredients
1 bag Just Sea Salt Quinn popcorn
1/2 cup all-natural peanut butter
1/4 cup honey
1 teaspoon vanilla extract
Optional:
Toss a few chocolate chips into the bowl when serving for a sweet treat!
You could also try drizzling with dark chocolate.
Instructions
Prepare bag of popcorn in the microwave. Pour into a large bowl and pick out any un-popped kernels. (You don't want to run into those when eating your peanutty popcorn!)

In a small saucepan, add the peanut butter, honey, and vanilla extract. Heat over medium-low heat until it starts to thin and become sauce-like. Once the consistency of gravy/cheese sauce, turn off heat and pour over popcorn.

Toss to coat. Pour popcorn onto a sheet of wax paper and spread into a single layer. Let it cool for 5 minutes and serve.
Nutrition
Serving: 1Cup | Calories: 384kcal | Carbohydrates: 40g | Protein: 12g | Fat: 22g | Fiber: 4g | Sugar: 27g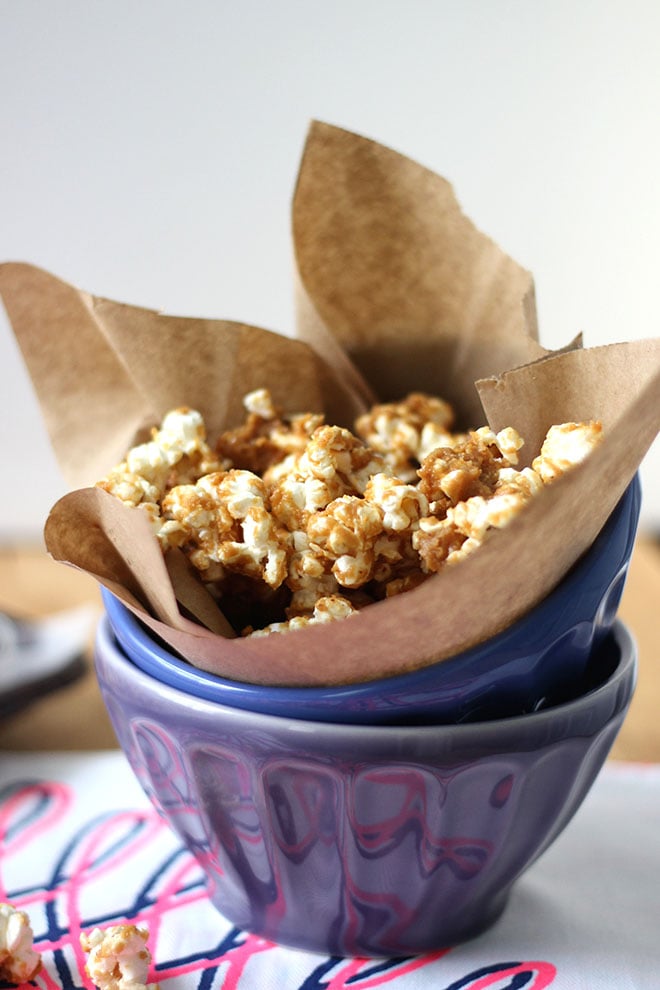 Reader Interactions