Oats are a budget-friendly pantry staple that can be used in countless recipes while adding heart healthy fiber and protein. In this post, we'll round up over 27 vegan recipes with oats developed by a registered dietitian.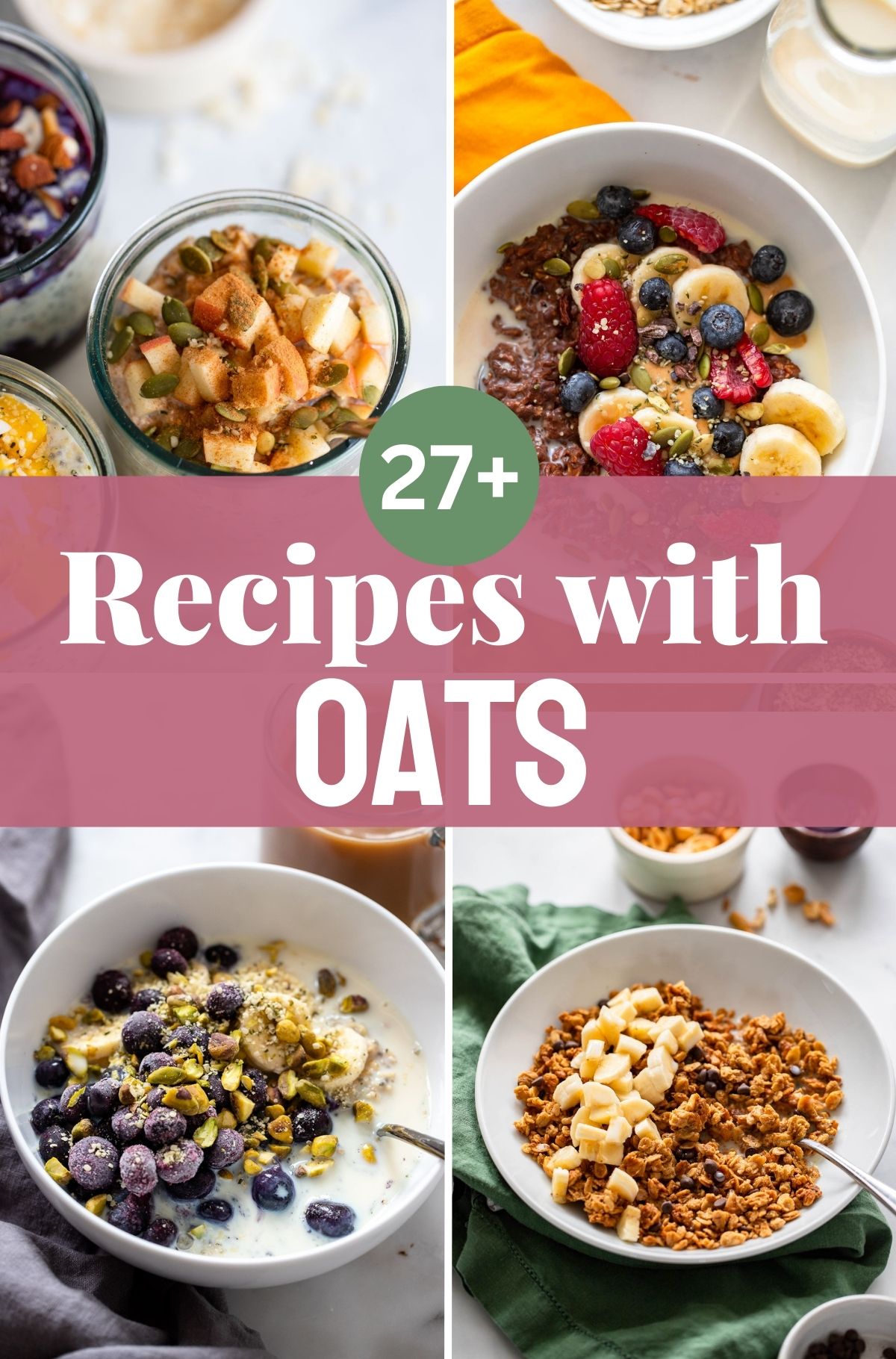 We always keep our pantry stocked with some oats because I find myself reaching for them all the time when developing recipes for the blog. Oats are loaded with heart and gut healthy fiber as well as protein, phosphorus, thiamine and more. Over the years, I have developed quite a few recipes with oats, so I thought its was time to finally round them all up together in one post!
The Different Types of Oats
Old Fashioned Rolled Oats: My favorite type of oats are old fashioned because they still keep a lot of their texture after cooking, but don't need to cook as long as steel cut oats. Old fashioned oats are made by steaming, rolling and flattening oat groats into flakes. They are then dried to remove moisture so they are shelf-stable. The cooking time for old fashioned rolled oats is 5 minutes on the stovetop.
Steel Cut Oats: These oats haven't been rolled, but rather cut into two or three smaller pieces either using a steel blade. Since the size of the pieces is larger with less surface area, they take longer to cook. The cooking time for steel cut oats is 25-30 minutes on the stovetop.
Quick or Instant Oats: To make quick cooking oats, the oat groats are steamed for a longer period and rolled into thinner pieces so that they can absorb water easily and cook quicker. When buying instant oats in the store, be sure to double check the ingredients as they are often sweetened (especially the ones that are flavored). The cooking time for quick or instant oats is just 1-2 minutes on the stovetop.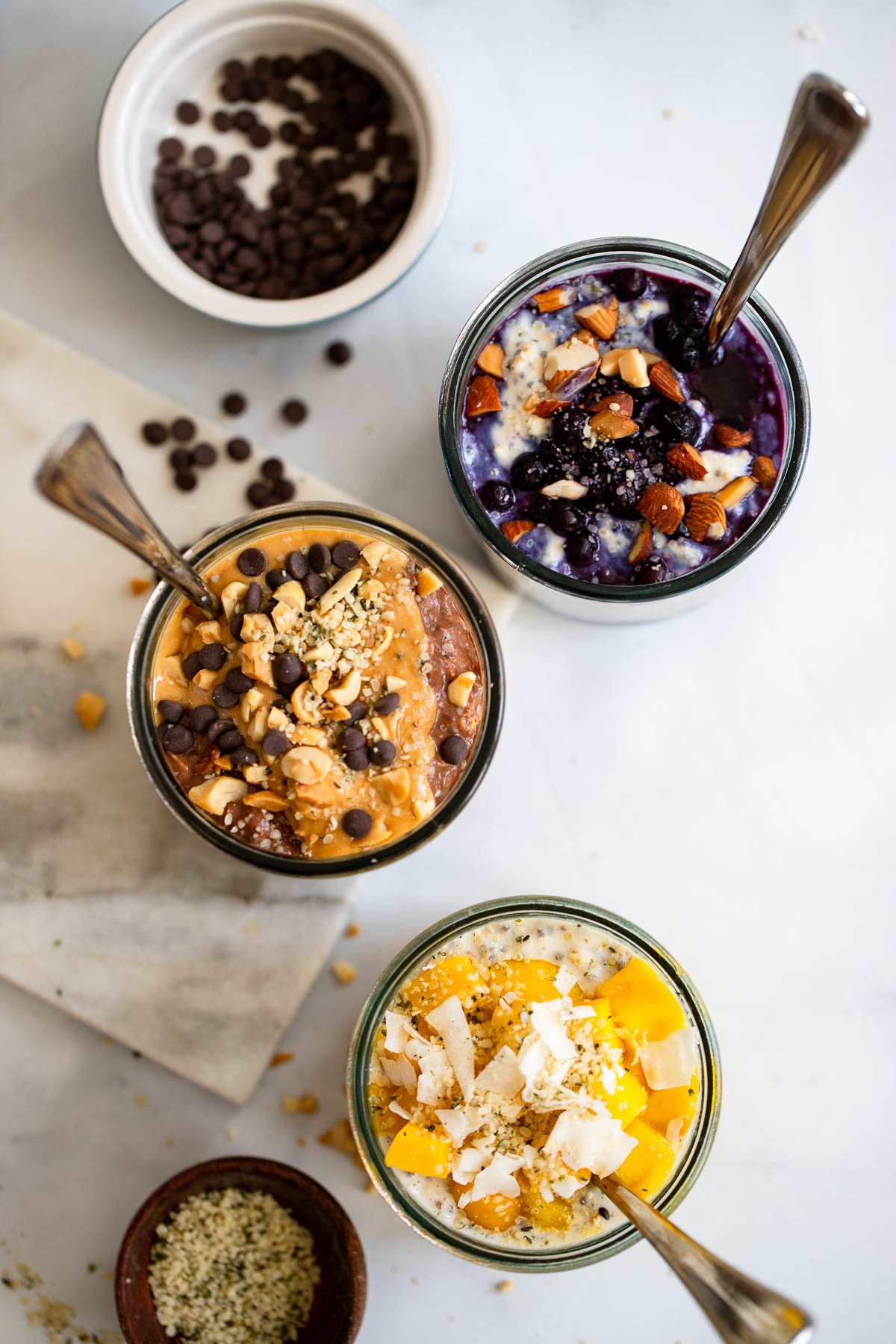 Health Benefits of Oats
It's no secret that this plant-based dietitian loves oatmeal! Not only is it super versatile, but it offers a ton of health benefits too. You can check out my full review in my post on the health benefits of oats, but here is a quick recap:
High in Fiber: most of us do not get enough fiber in our diets, so incorporating some oats can be an easy way to up your daily fiber intake. Oats are a good source of both soluble and insoluble fiber. Both types of fiber are important for supporting a healthy gut and heart.
High in Protein: With 5 grams of protein per 1/2 cup serving, oats are higher in protein than other whole grains. The combination of both protein and fiber in oats may also help lower the body's insulin response to eating oats. So even those with diabetes can enjoy a breakfast with oats.
Good Source of Essential Nutrients: In addition to protein and fiber, oats are also a good source of thiamine, phosphorus, and magnesium.
Oat Recipe Roundup
Basic Oatmeal Recipes
Overnight Oats
Baked Oatmeal
Granola
Snacks and Baked Goods