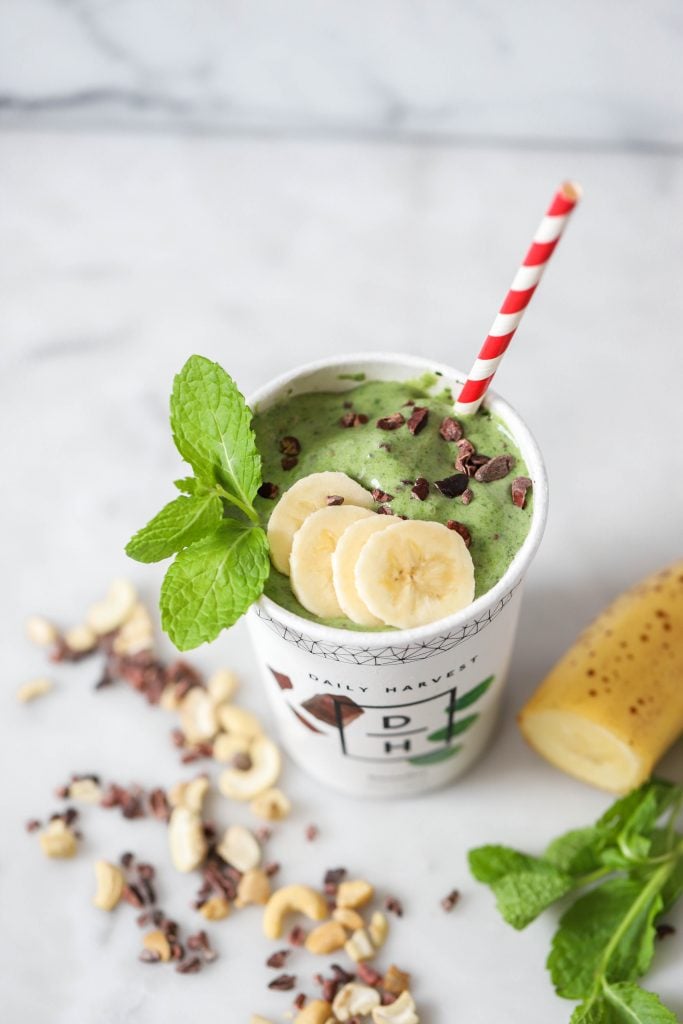 This post is not sponsored by Daily Harvest, but as an affiliate I make a small commission if you choose to purchase using my code/links. Click here and use code DEBBIE to get up to $40 off your first order.
I have been a big fan of Daily Harvest for a few years now, but I've never gotten around to sharing my thoughts here on the blog. Between juggling a full time job, creating content for this blog and having a baby – I don't always have a lot of spare time so Daily Harvest has been a lifesaver! I just keep my freezer stocked with a few items so I can have a healthy meal even when the fridge is empty or I'm too tired to cook. I also like to pack the harvest bowls in my lunch for work for a quick no-prep option.
What is Daily Harvest and How Does it Work?
Daily Harvest is a subscription-based food delivery service. Everything is shipped frozen and can be prepared in just a matter of minutes. I first got hooked on Daily Harvest a few years ago when they were primarily doing smoothies. Now, they've expanded their options so you can order anything from soup to flatbreads to ice cream.
Your order frequency can be adjusted based on your needs. They have both weekly and monthly plan options and you can receive anywhere from 6-26 items per box. Each delivery can be customized or you can save your favorites and receive those every time.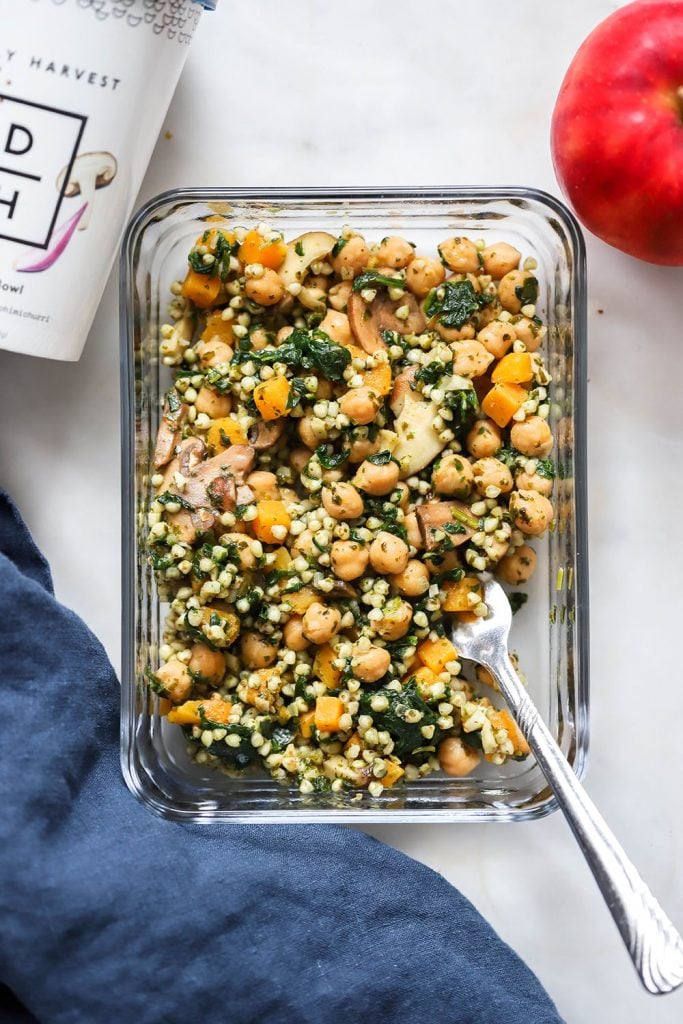 Is Daily Harvest Actually Healthy?
Yes! Daily Harvest is a great option for those who are looking to try and increase their fruit and vegetable intake but don't want to spend a lot of time in the kitchen cooking. The bowls and flatbreads are generally high in fiber and contain healthier fats. The sodium content is better than most store-bought or restaurant options; about 500-700 mg per meal for the bowls/flatbreads/soups. I love that there are no added sugars in the breakfast options (smoothies, oat bowls, chia bowls) or the bites.
My only critique of Daily Harvest is that some of the products can be too low calorie or low protein to be a complete meal for most people. In that case, I add some protein with canned beans, tofu, or protein powder depending on whether it's a smoothie, bowl, or flatbread. I like to pack the harvest bowls in my lunch for work so I just round out the meal by adding a few sides like fresh fruit, plant-based yogurt, and/or some nuts.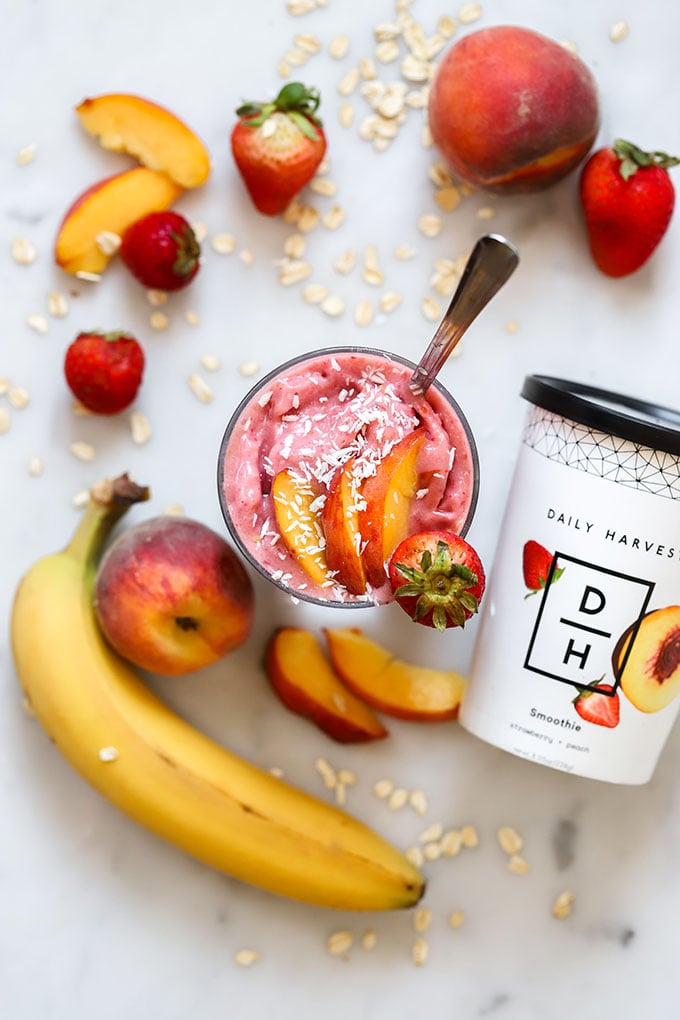 Why I Love Daily Harvest
Convenience: Everything is frozen and delivered right to your door. With the exception of the flatbreads, everything can be cooked up in just a few minutes so it is perfect for days when you have no time to cook. (Flatbreads take 20-25 minutes to cook.) Love that since everything comes frozen, I can use it when I need it so it doesn't go bad in the fridge before I can eat it.
Organic: Daily Harvest makes it easy to eat your fruits and vegetables and I like their focus on including higher quality, thoughtfully sourced produce.
Vegan: Unlike other meal kits or services where I have limited options as a vegan, all of Daily Harvest's products are plant-based/vegan! Everything is also gluten free so it is easy for anyone to find something they can enjoy no matter their diet preferences/restrictions.
Simple Ingredients: I have been impressed by the short/simple ingredient lists for every Daily Harvest product and love that they keep it simple.
Taste: Love the unique flavor combinations and use of superfoods in ways I have not seen elsewhere.
Sustainable Packaging: Almost all the packaging is either recyclable or compostable.
Daily Harvest Product Options
Smoothies
Harvest Bowls
Flat Breads
Soups
Overnight Oats & Chia Bowls
Bites
Scoops
Mylk
Lattes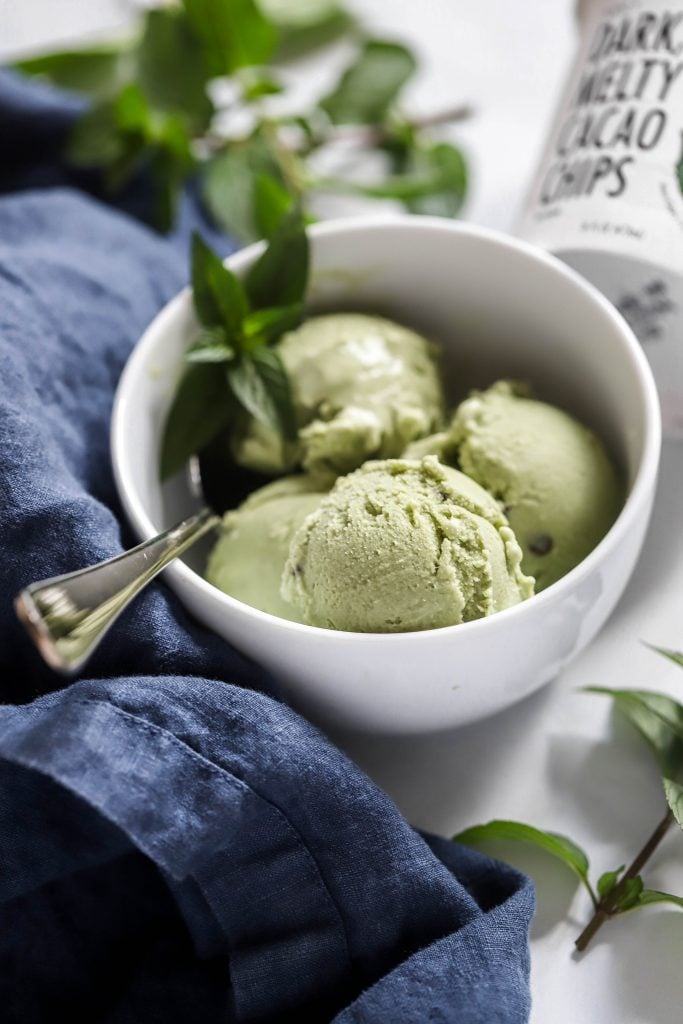 Daily Harvest Products I Love
Smoothies:

Mint Cacao Smoothie
Strawberry and Peach Smoothie
Banana and Almond Smoothie

Harvest Bowls

Red Lentil and Cumin Harvest Bowl
Cauliflower Rice and Pesto Harvest Bowl
Lentil and Tomato Bolognese Harvest Bowl
Cauliflower Rice and Kimchi Harvest Bowl

Scoops

Mint + Dark, Melty Cacao Chips Scoops
Strawberry + Rich, Rippled Berry Compote Scoops

Bites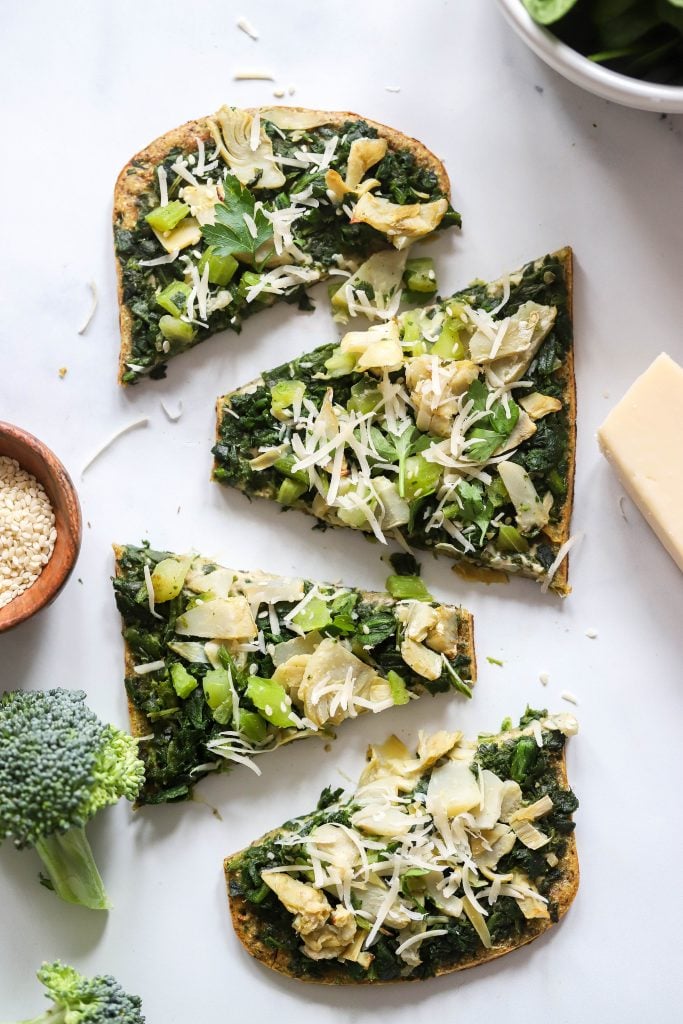 How Much Does Daily Harvest Cost?
Each item costs about $8-$9, which may sound like a lot but you are paying for both convenience and high quality farm-frozen produce. A grain bowl or salad in my city costs at least $8-$10 so the cost of keeping a few Daily Harvest products on hand is definitely worth it to me. Typically, I order a mix of smoothies and harvest bowls because I feel like I get the most for my money with those products vs the oats or soups.
Daily Harvest Coupon Code
If you are interested in trying Daily Harvest for yourself, click here and use code DEBBIE at checkout to get up to 40% off your first purchase.