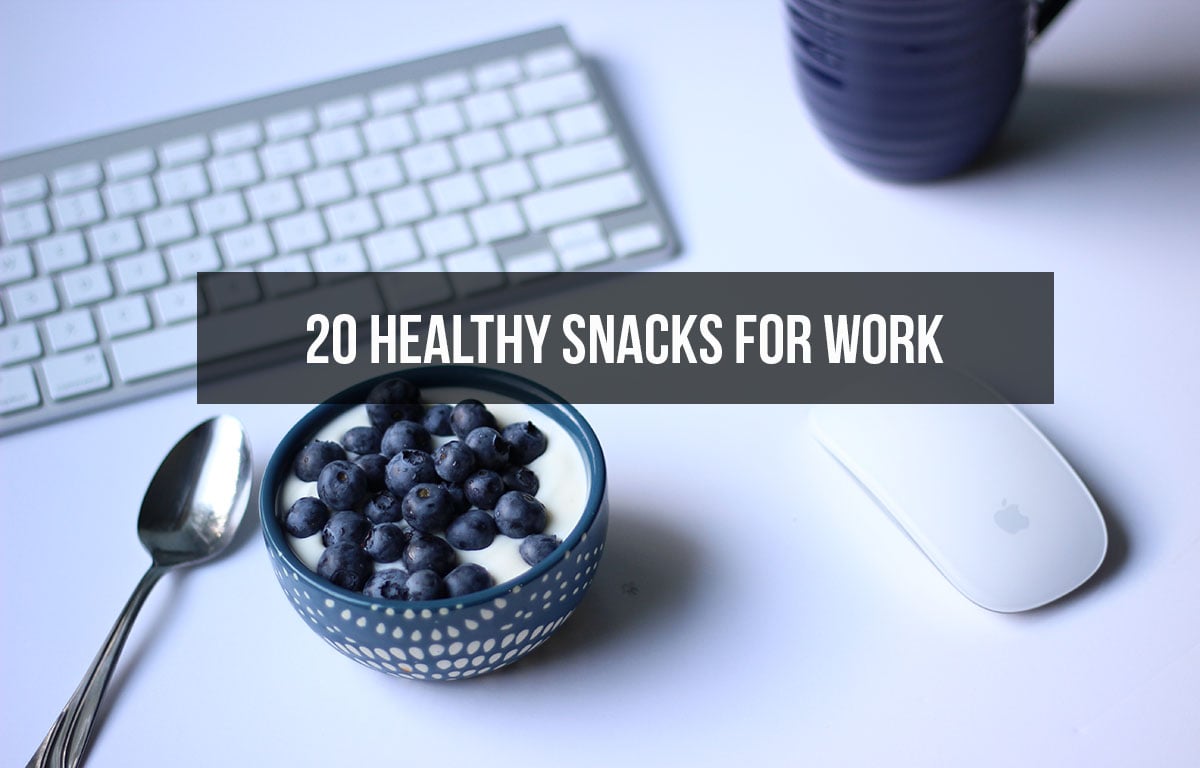 When the siren call of the vending machine hits you around 3 o'clock in the afternoon, be prepared with an arsenal of healthier alternatives! These snacks all provide a satisfying balance of protein, fiber, and fat to keep your stomach from growling again before dinner time.
1. Hummus (3-4 tablespoons) and fresh vegetables.
2. One ounce of nuts. Almonds are my favorite!
3. Apple and 2 tablespoons peanut butter.
4. Yogurt (1/2 cup) and dried fruit or granola.
5. Trail mix (1/3-1/2 cup).
6. Homemade granola bars. Try these banana oat bars with dark chocolate drizzle for a healthier alternative to store bought granola bars.
7. Small latte. To flavor, just add a dash or two of cinnamon and nutmeg at the counter where they set the milk. You'll save yourself a lot of calories and added sugar by skipping any flavored syrups. You could also ask for soy milk. Most places use the sweetened version so it has just enough sweetness to make it easy to skip the flavored syrup.
8. Popcorn. Check out my smoky cheddar popcorn for a spicy, salty twist!
9. Sliced cheese, veggies, and whole grain crackers.
10. Cottage cheese (1/2 cup) and fresh fruit.
11. Plain yogurt (1/2 cup) and fresh berries.
12. Fruit smoothie made with 1/2 cup yogurt or milk and 1/2 cup fruit.
13. Cheese stick and frozen grapes.
14. Almond butter (2 tablespoons) and a fresh pear.
15. Whole grain toast topped with mashed avocado (1/2) and black pepper.
16. Hard boiled egg and a fresh peach (or other fruit).
17. Handful of whole grain tortilla chips and 1/3 cup salsa.
18. Homemade fresh fruit salad (3/4 cup)
19. Kale chips. Check out this recipe to make your own at home.
20. Roasted soy nuts or edamame. Soy nuts are packed with fiber and protein and when roasted make for a tasty snack with a bit of crunch.