A creamy apple cinnamon amaranth porridge is a great way to switch up your usual bowl of oatmeal with this new unique seed/pseudocereal.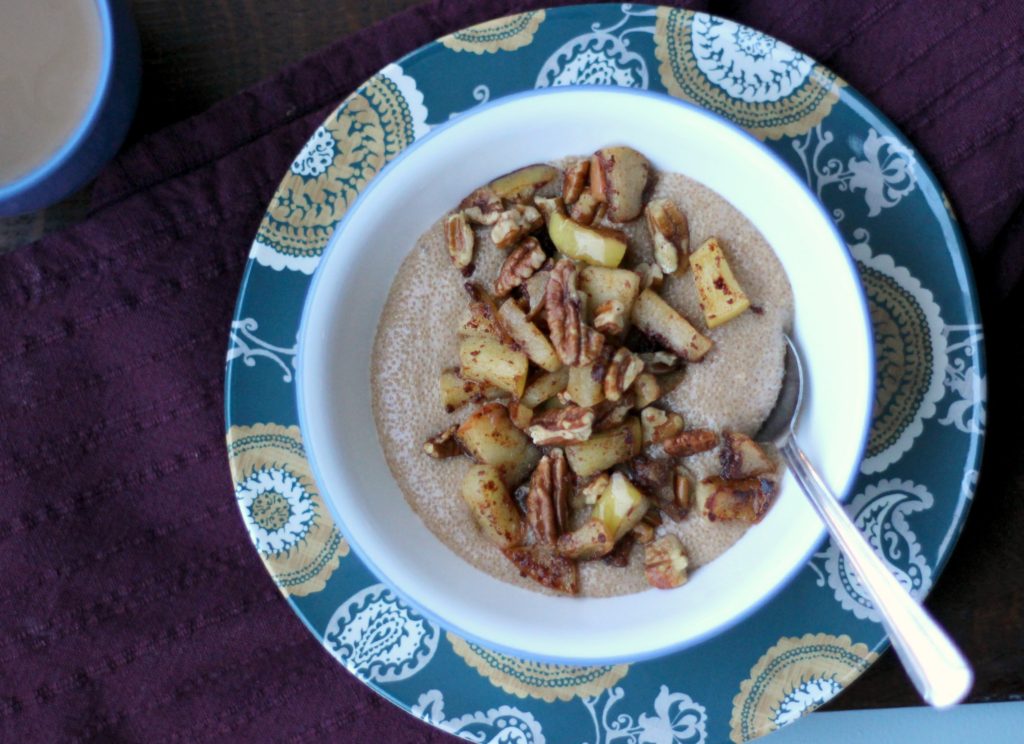 Growing up, one of my favorite breakfast options was Cream of Wheat. Anyone else a fan? It has actually been years since I've had it now. This apple cinnamon amaranth porridge reminds me of a creamy bowl of cream of wheat but with a unique twist. As a dietitian, I am always interested in trying new grains/ingredients so I picked up some amaranth from the bulk bin at my last trip to the store.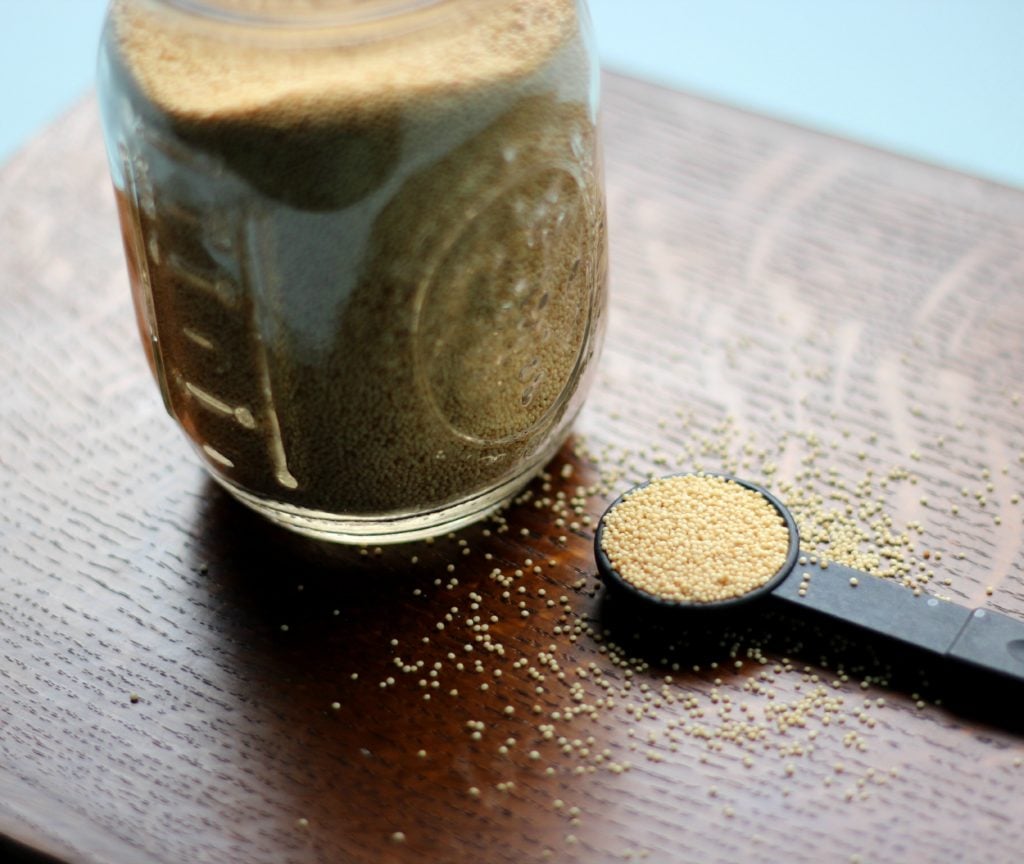 What is Amaranth?
Amaranth is a tiny seed similar to quinoa that is packed with protein, calcium, and fiber. When cooked, its flavor is also similar to quinoa. Cooked in water or milk, amaranth will form a sticky porridge similar to cream of wheat – perfect for a hearty breakfast!
I topped this version with some apples sauteed in coconut oil – yum! The amaranth has a mild flavor which lends itself well to both sweet and savory dishes. I found the amaranth I used in this recipe in the bulk bin aisle at Whole Foods. You can also look for it in the gluten free aisle of your grocery because it is naturally gluten free.
More Delicious Recipes You'll Love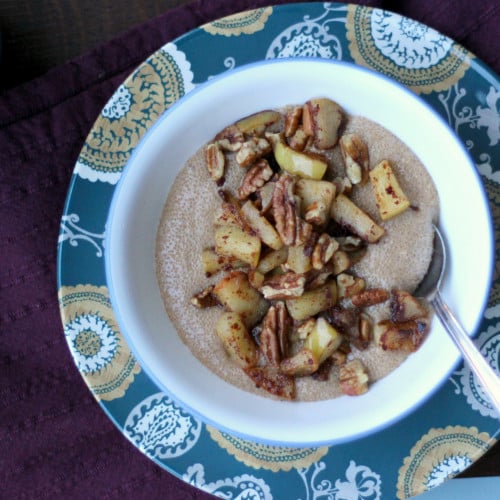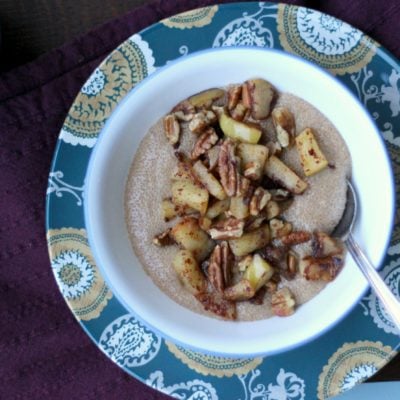 Apple Cinnamon Amaranth Porridge
A creamy apple cinnamon amaranth porridge is a great way to switch up your usual bowl of oatmeal with a new unique whole grain.
Ingredients
For the Amaranth:
1/2 cup amaranth
1 1/2 cups soy milk or whichever milk you prefer
1/4 teaspoon cinnamon
1 teaspoon vanilla extract
Pinch sea salt
For the Apple:
1 tablespoon coconut oil
1 apple chopped
1/2-1 tablespoon maple syrup
1/4 teaspoon nutmeg
1/4 teaspoon cinnamon
1/8 cup pecans chopped
Instructions
Combine amaranth, milk, cinnamon, and vanilla in a small saucepan. Bring to a simmer over medium-high heat.

Cover amaranth and let simmer, stirring occasionally until it has absorbed most of the liquid. (About 15 minutes.) Remove from heat and let sit covered for another 5 minutes to thicken.

Heat coconut oil in a skillet. Toss in apples, maple syrup, cinnamon, and nutmeg. Stir and gently sauteed for 7 minutes or until apples begin to soften. Toss in pecans and saute for another 2 minutes.

Pour amaranth into a bowl and top with apples. Stir in maple syrup and additional coconut milk as desired. Serve warm.
Nutrition
Serving: 1/2 recipe | Calories: 360kcal | Carbohydrates: 54g | Protein: 10g | Fat: 12g | Saturated Fat: 6.5g | Polyunsaturated Fat: 5.5g | Sodium: 84mg | Fiber: 6g | Sugar: 16g
Reader Interactions