Peanut butter isn't just for the classic PB&J or cookies, it can be a versatile ingredient in your kitchen for recipes that range from savory to sweet. Here is a roundup of 13+ healthy vegan peanut butter recipes to get you inspired to get creative with that jar of peanut butter in your pantry.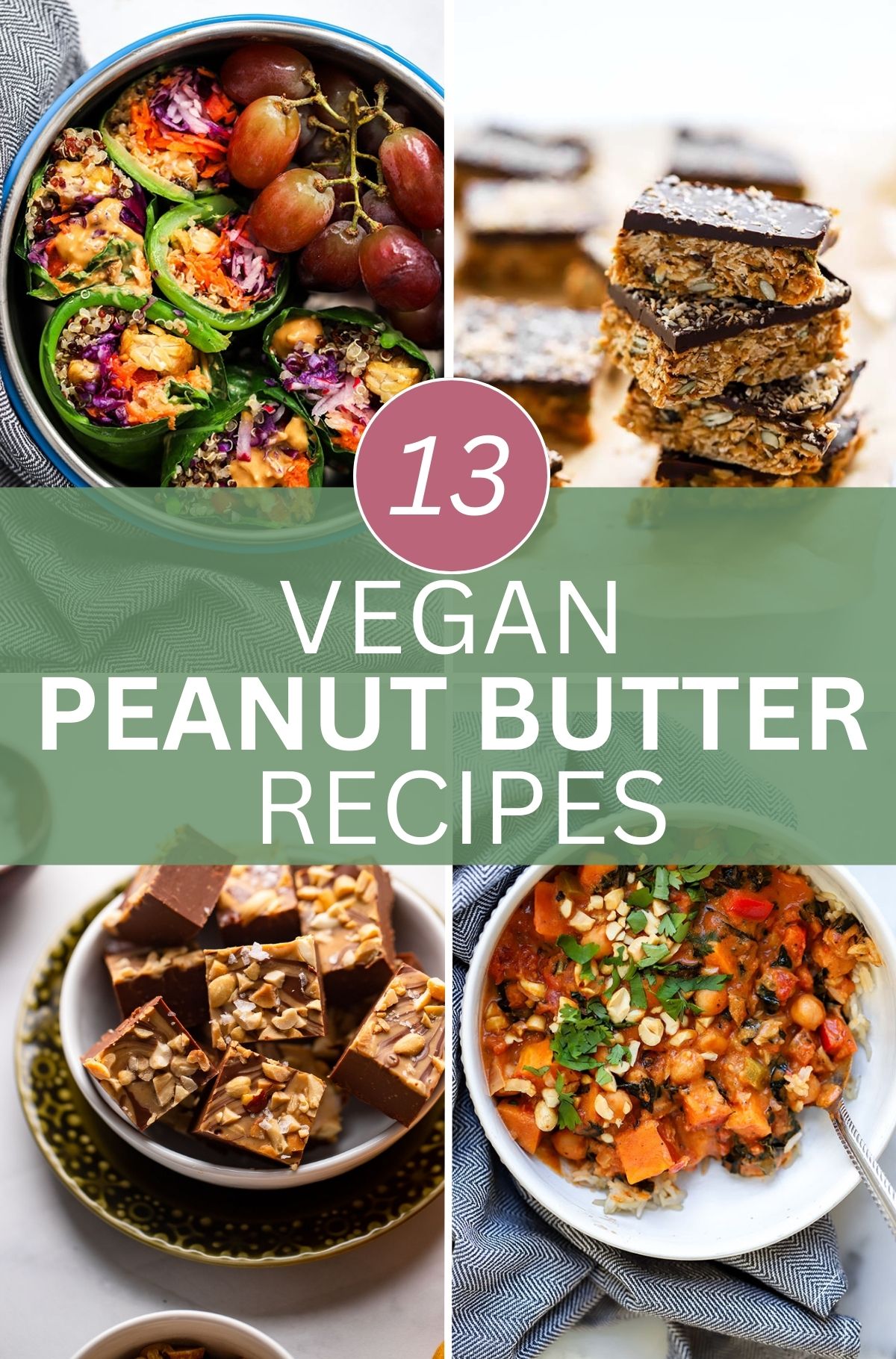 What is peanut butter?
Peanut butter is a flavorful paste or butter made from whole peanuts that have been ground down until they are smooth and creamy. For the best flavor, roasted peanuts are used to make peanut butter and salt is added to enhance the flavor. There are dozens of brands of peanut butter available in the store (from crunchy to creamy) but it is also really simple to make peanut butter at home with minimal ingredients!
Health Benefits of Peanut Butter
High in heart healthy fats: peanut butter is high in monounsaturated fats (the same as in olive oil). Replacing foods high in saturated fat with those high in unsaturated fats like peanut butter can lower risk of heart disease.
Great source of plant-based protein: just 1 serving of peanut butter (2 tablespoons) provides about 6 grams of protein.
Good source of various nutrients: peanut butter is a good source of vitamins E and B6 as well as folate, magnesium and phosphorus.
Frequently Asked Questions
Vegan Peanut Butter Recipes
Sweet
Savory