In case you are searching for some plant-based holiday dishes to serve this year, I have rounded up my favorite vegan and vegetarian holiday recipes from the blog! You'll find everything from hearty main dishes to sides, desserts, appetizers, and cocktails. Wishing you and your family and healthy and happy holiday season!
Main Dishes
Vegan Stuffed Seitan Roast (Vegan) – This is a homemade recipe for those frozen vegan stuffed holiday roasts you can buy at the store. I like stuffing it with some roasted veggies, but feel free to stuff with store-bought stuffing for easier prep!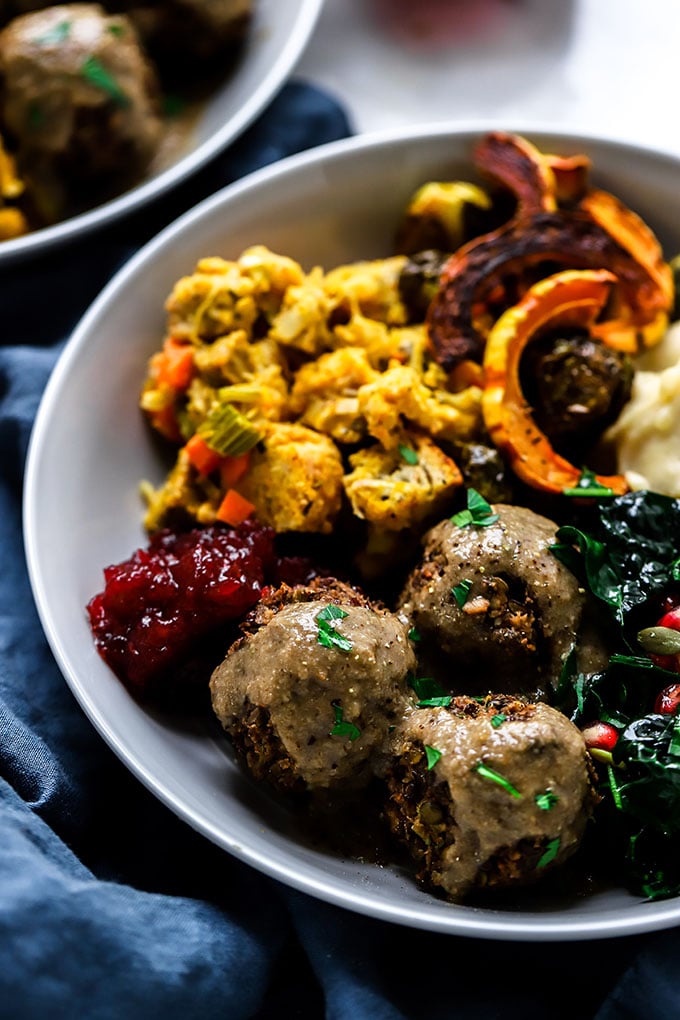 Vegan Lentil Meatballs with Mushroom Gravy (Vegan) – We have had these lentil meatballs with mushroom gravy for holiday melas a couple of years and they are always a hit. You can make them in advance and freeze them if you need!
Lentil Pot Pie (Vegetarian) – This lentil pot pie is simple to make and can easily be adapted to be vegan. Top with a vegan pie crust or vegan biscuits.
Vegetarian Lentil Shepherds Pie (Vegetarian) – Another recipe that is easily adapted to be vegan if you need! Adding beet to the mashed potato topping makes for a pretty pie when serving.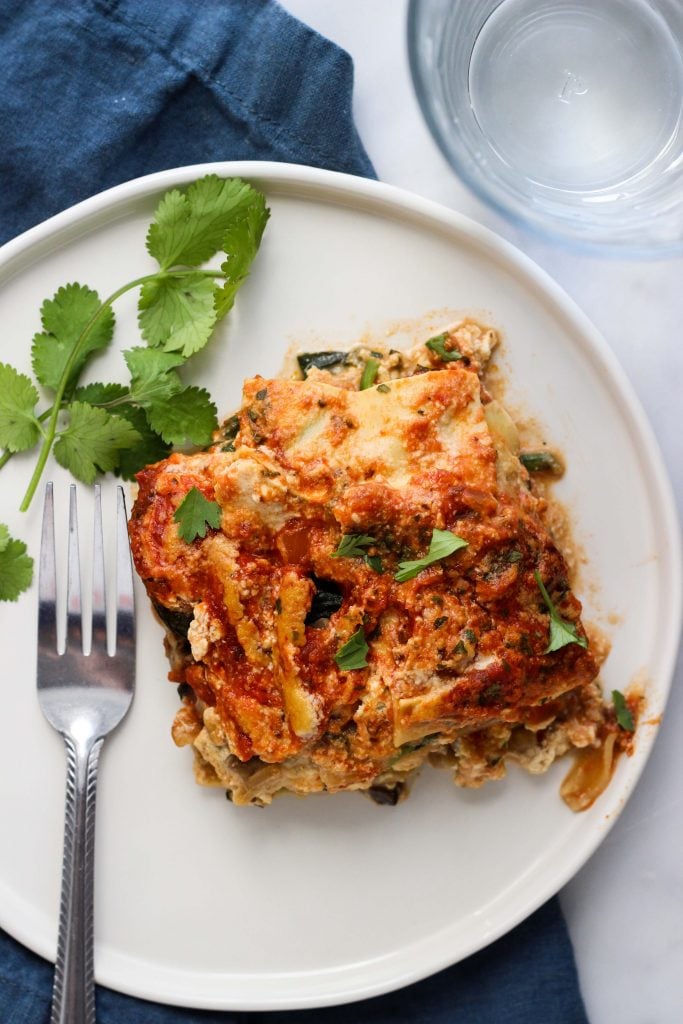 Vegan Spinach and Mushroom Lasagna (Vegan) – Love a good lasagna and this vegan one is my favorite!
Sides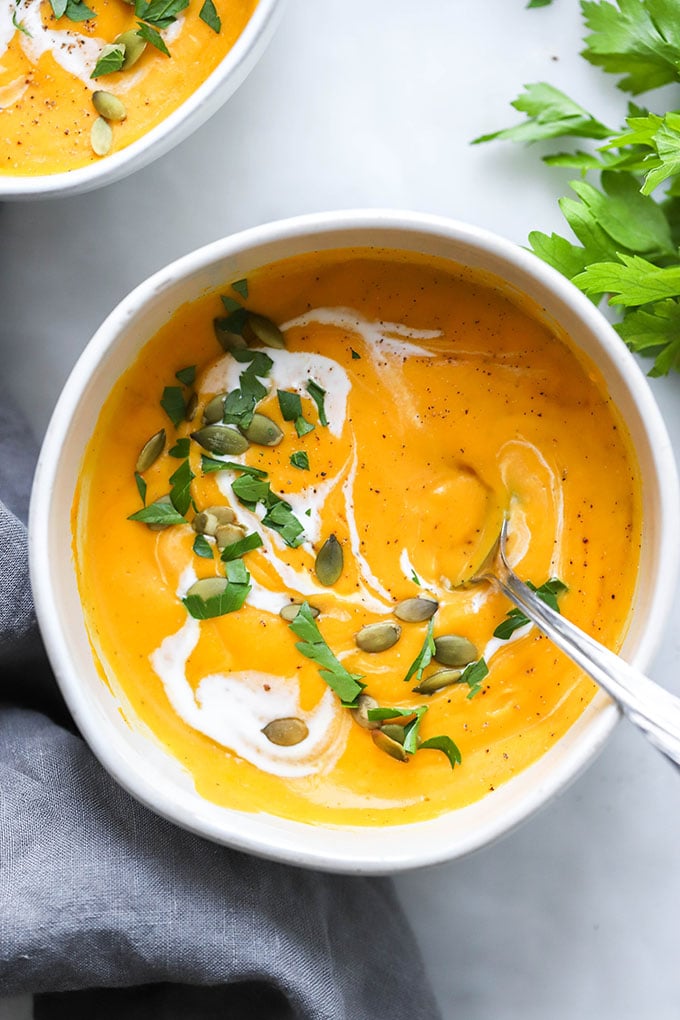 Roasted Butternut Squash Soup (Vegan, Gluten Free) – This roasted butternut squash soup is super simple to make and could be made in advance if you need.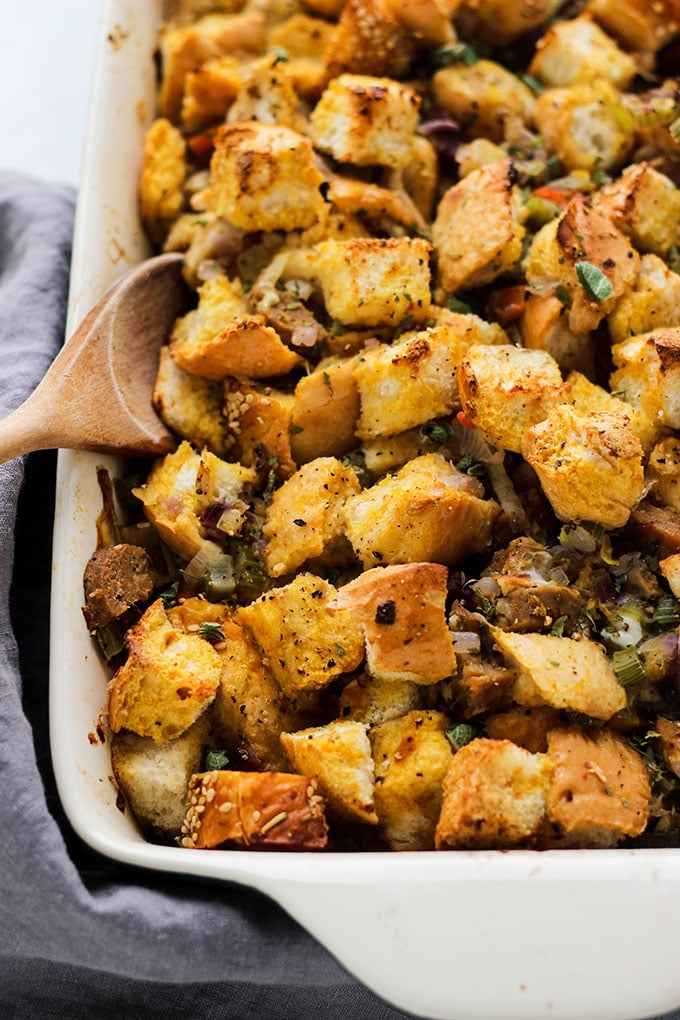 Vegetarian Sausage Stuffing (Vegetarian) – No Thanksgiving meal is complete without stuffing. I used vegan Italian sausage for this stuffing and you'd never guess it was vegetarian!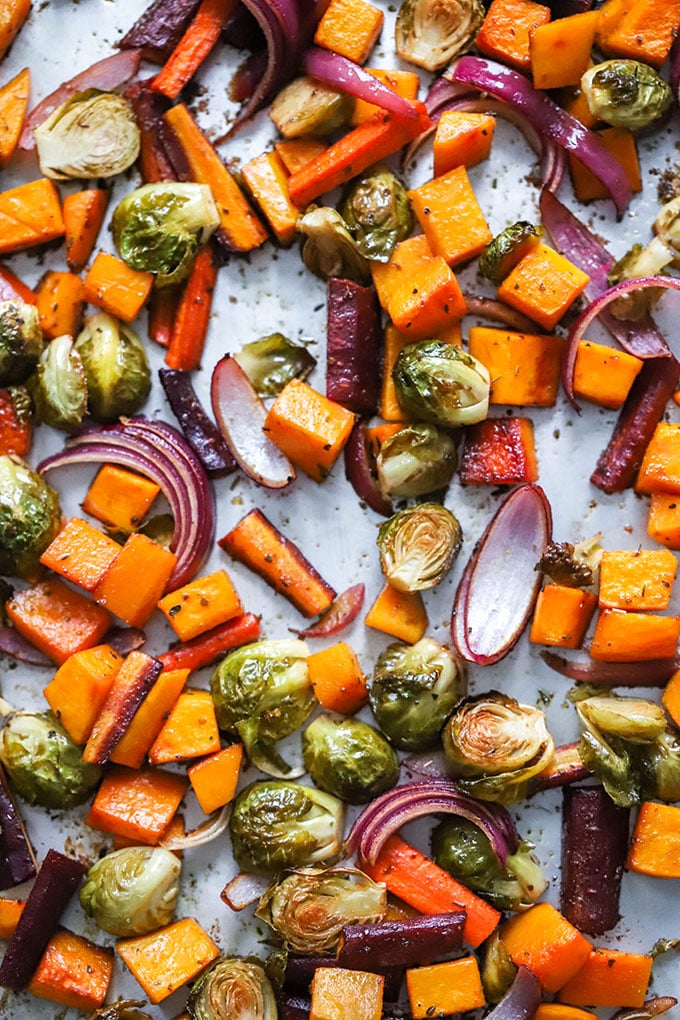 Balsamic Roasted Vegetables (Vegan, Gluten Free) – The balsamic roasted vegetables are great for an easy, but delicious side. Use a variety of difference colored veggies for a pretty presentation.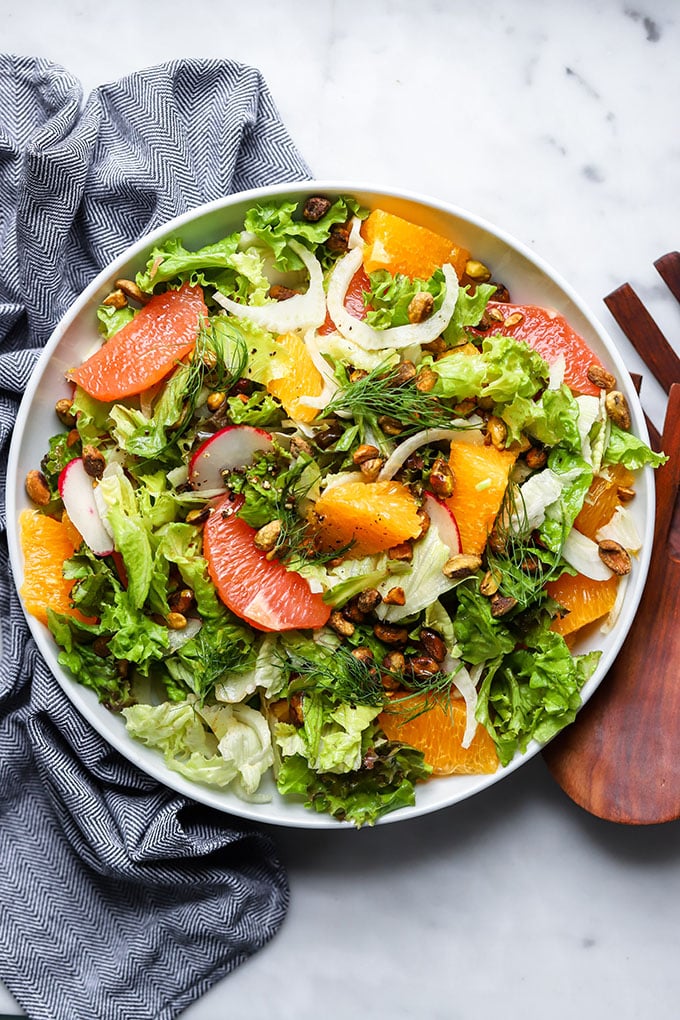 Simple Fennel and Citrus Salad (Vegan, Gluten Free) – This simple salad is sure to wow! Love the combination of fennel, pistachios, and citrus.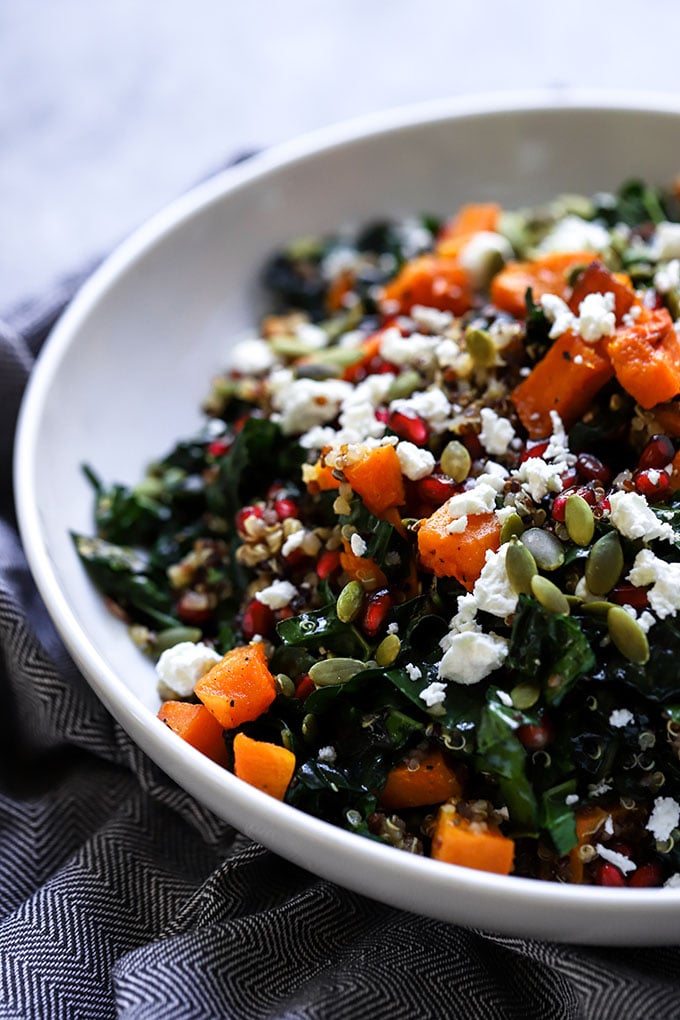 Winter Kale Salad (Vegetarian, Gluten Free) – Leave off the goat cheese and this salad is vegan friendly too. I love adding pomegranate to salads in the winter – great way to boost the antioxidant content!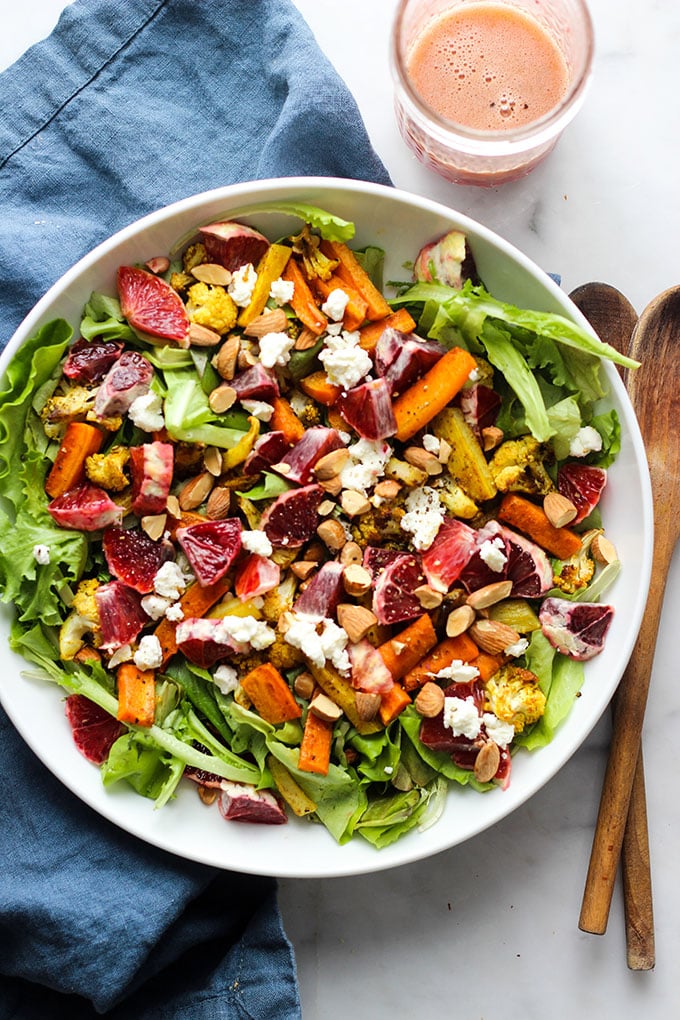 Blood Orange Moroccan Salad (Vegetarian, Gluten Free) – I love adding fresh citrus to salads – the blood orange in this one pairs really nicely with the curry flavored roasted veggies.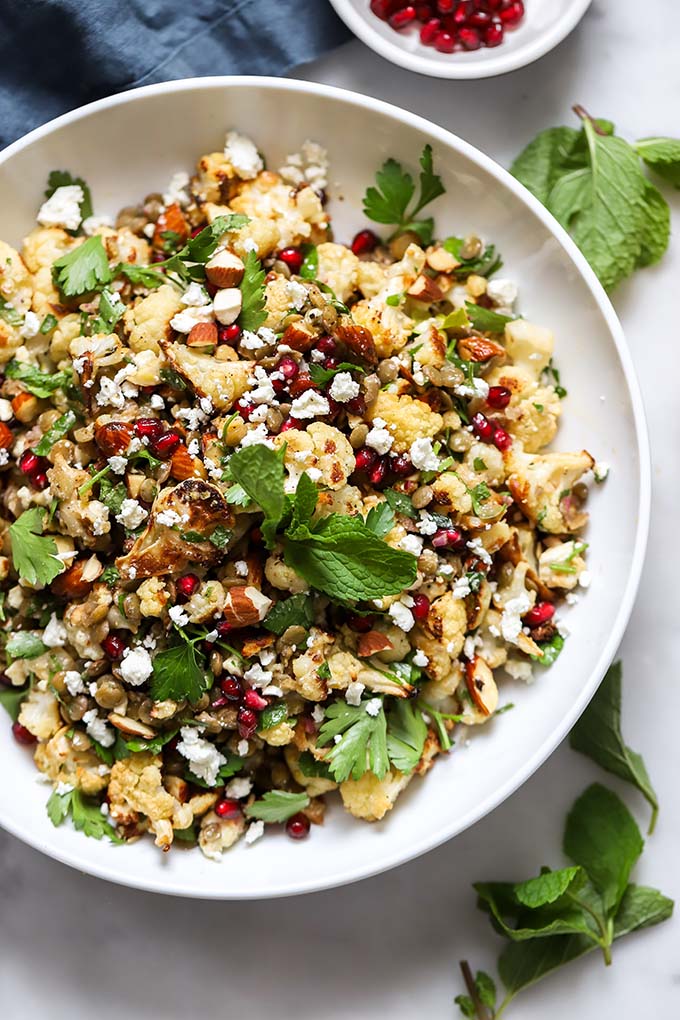 Roasted Cauliflower, Feta, and Lentil Salad (Vegetarian, Gluten Free) – Who says salad needs to have lettuce! I love this roasted cauliflower salad. Leave off the feta and it is vegan friendly too.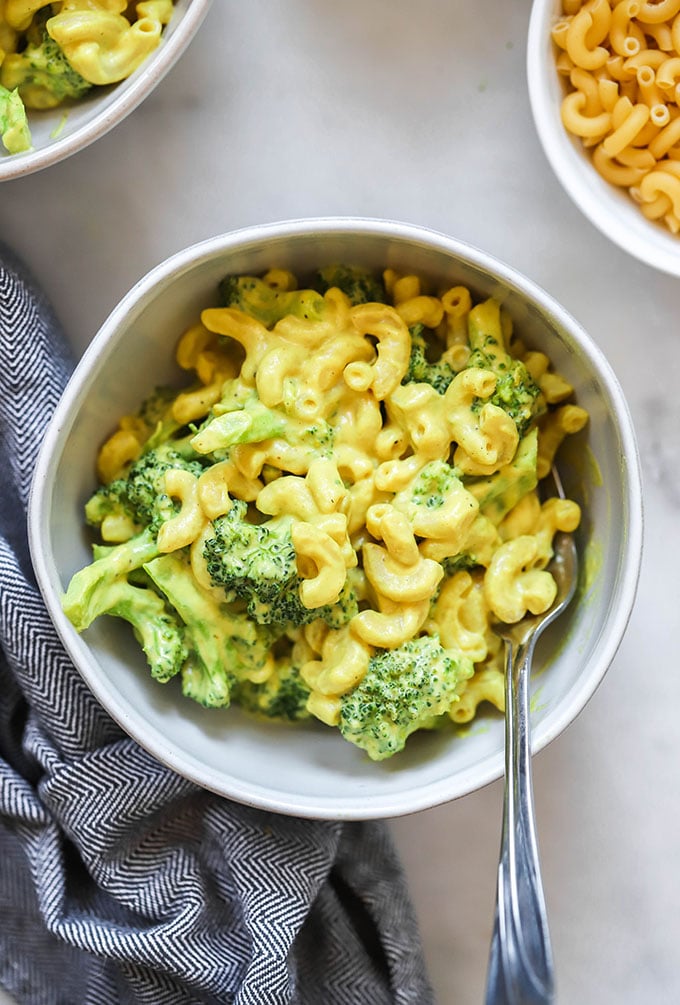 Vegan Macaroni and Cheese with Broccoli (Vegan) – You can't go wrong with a side of vegan macaroni and cheese.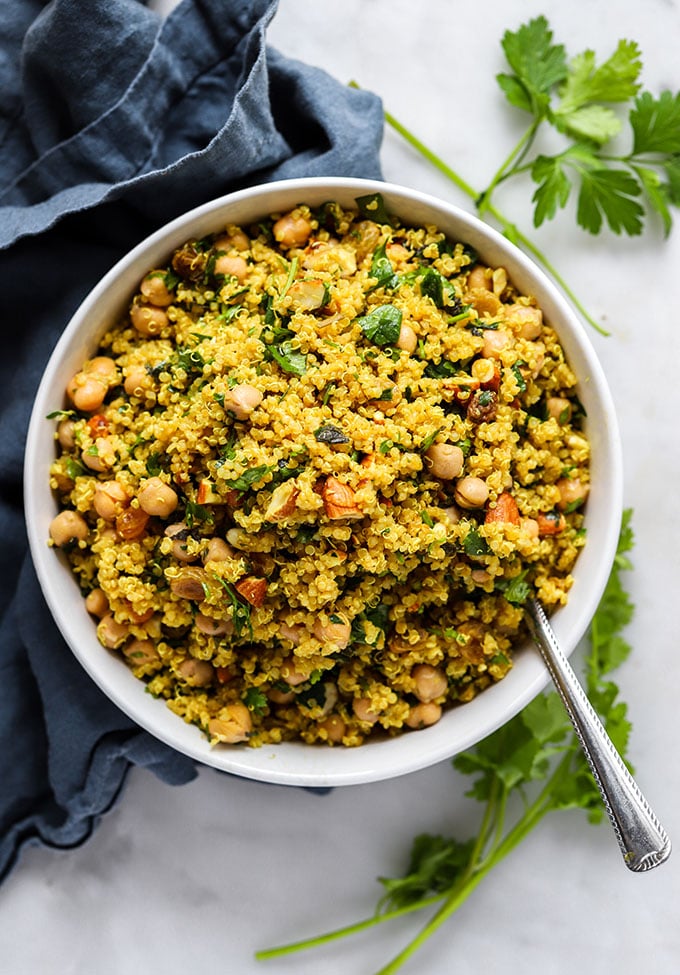 Curry Spiced Quinoa (Vegan, Gluten Free) – This curry spiced quinoa is chock full of fresh herbs, chickpeas, almonds, and golden raisins.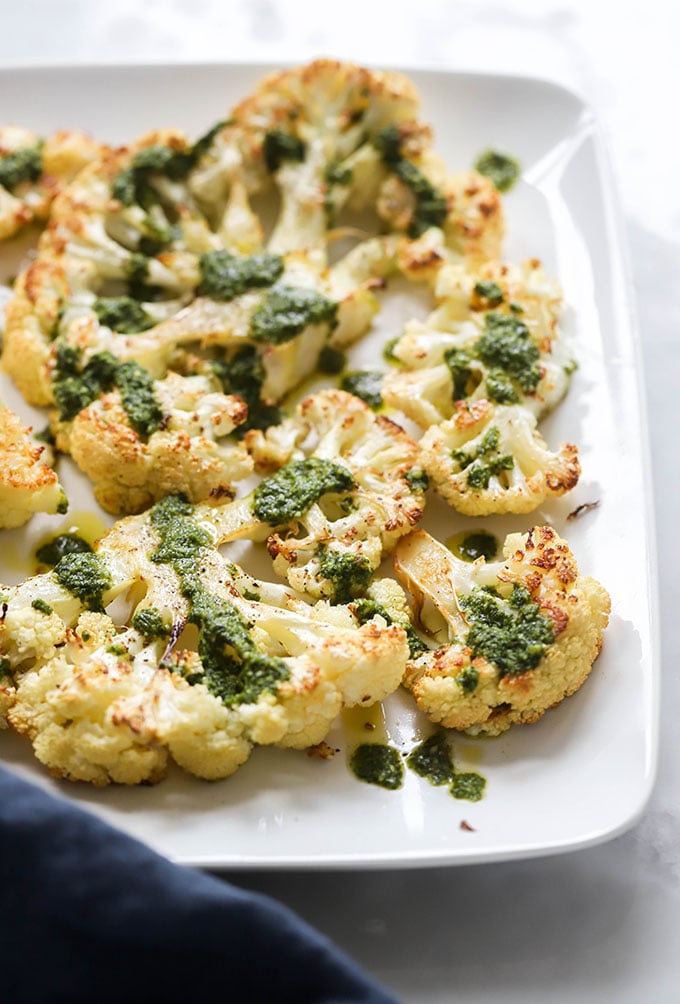 Roasted Cauliflower Steaks (Vegan, Gluten Free) – Cauliflower doesn't have to be boring. This is one of our go-to methods for cooking cauliflower because I just can't get enough of the crispy golden brown edges.
Appetizers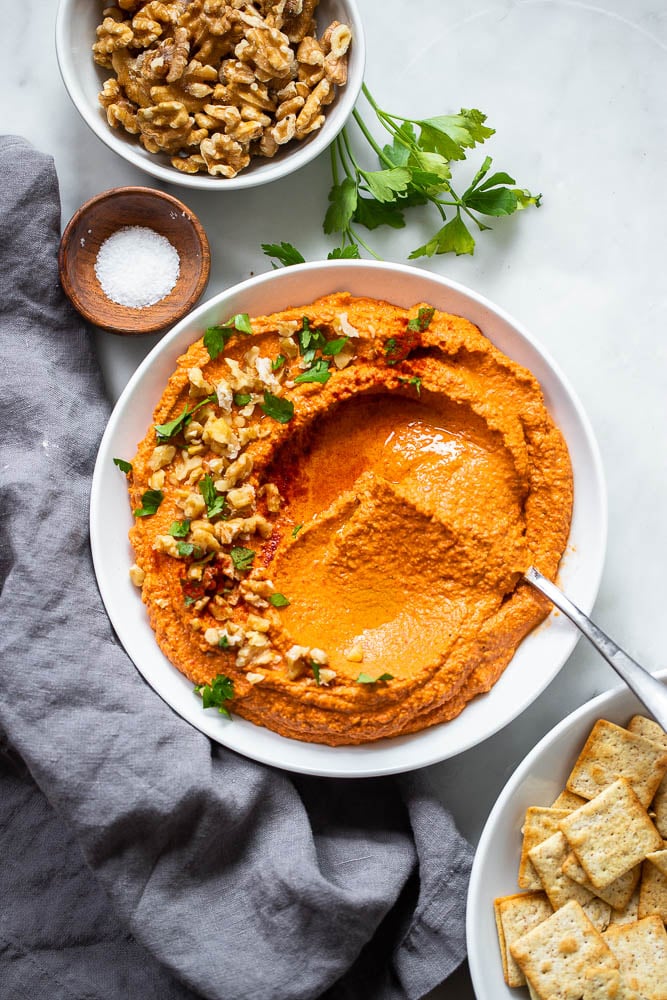 Simple Roasted Red Pepper Dip (Vegan, Gluten Free) – Ditch the hummus and make this flavorful simple roasted red pepper dip. So pretty when added to a cheeseboard or appetizer spread.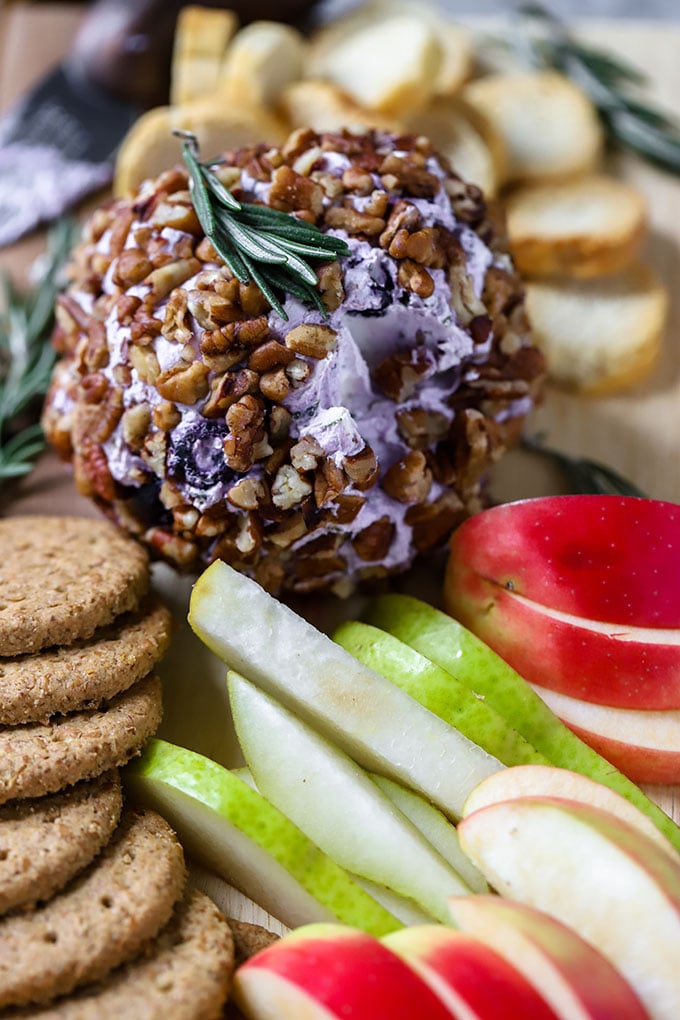 Goat Cheese Ball with Blueberries and Rosemary (Vegetarian, Gluten Free) – You can't go wrong with a classic cheese ball served with some fancy crackers, veggies, and fruit.
Honey Roasted Cinnamon Almonds (Vegetarian) – So simple to make and totally addicting. These are perfect for snacking on as you wait for dinner to cook.
Desserts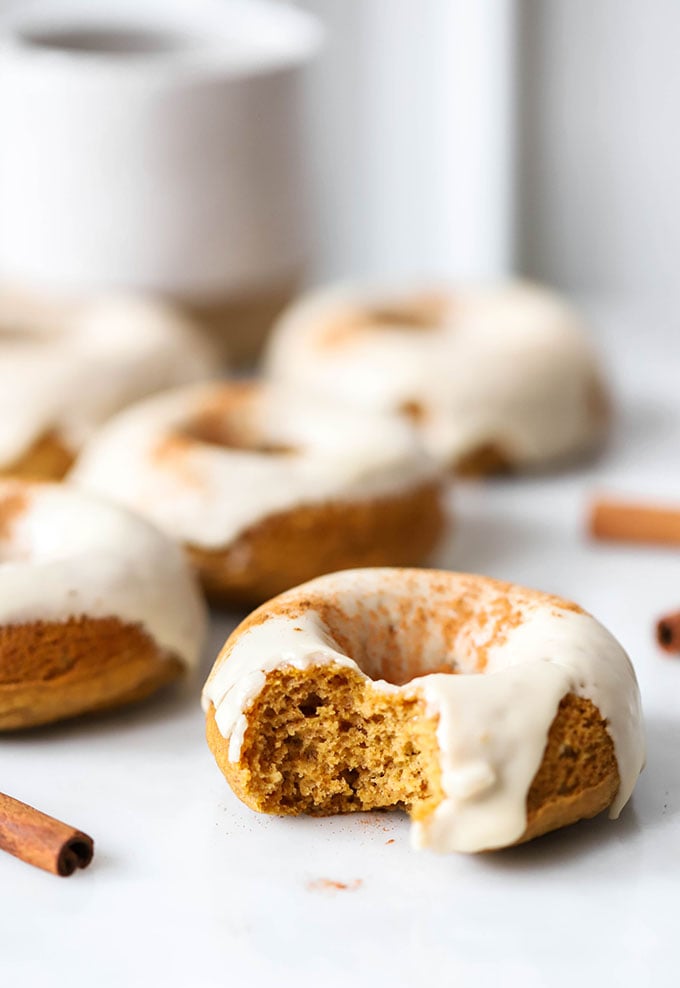 Vegan Pumpkin Donuts with Maple Frosting (Vegan) – Bake a batch of these pumpkin donuts for a special breakfast.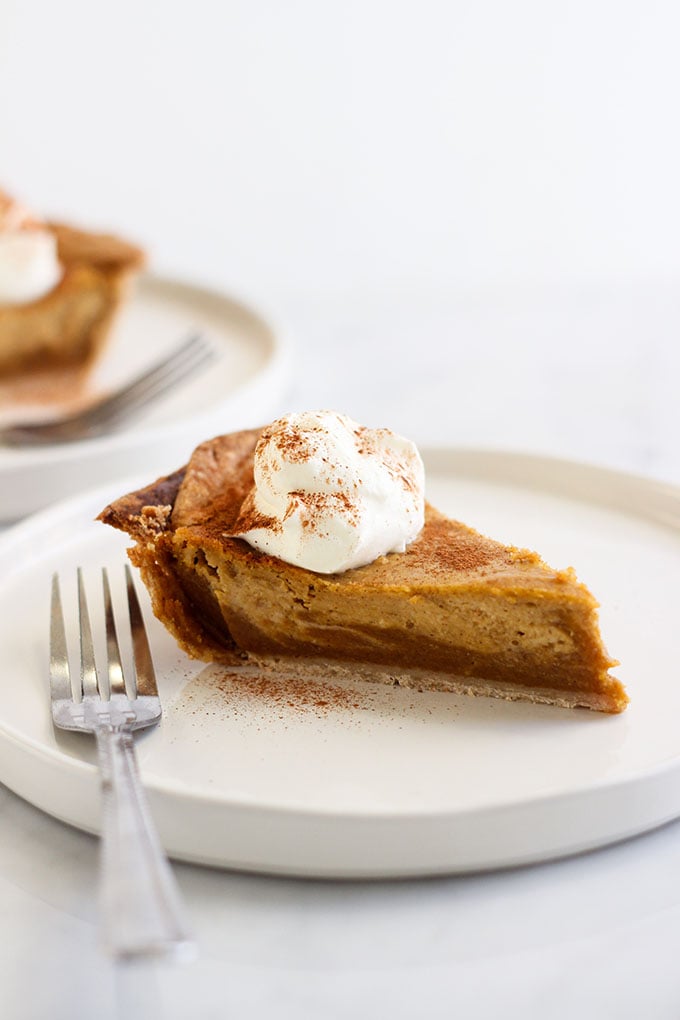 Vegan Pumpkin Pie with Cashew Cream Swirls (Vegan) – Wow your friends and family with this pretty vegan pumpkin pie with cashew cream swirls.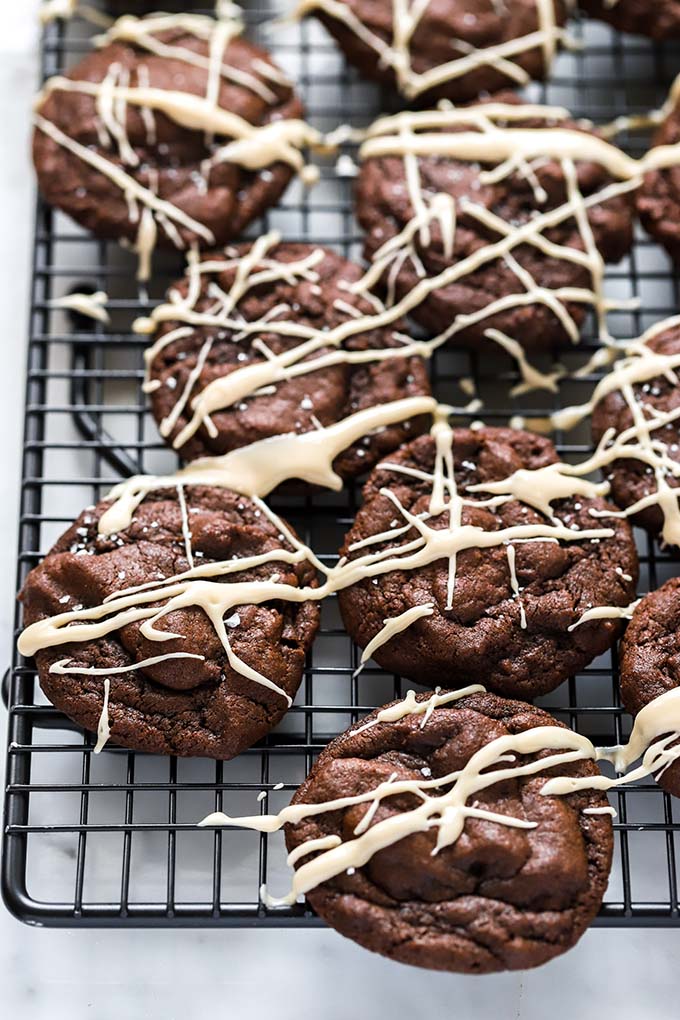 Chocolate Cookies with Coffee Glaze (Vegetarian) – Need an easy but pretty cookie for a cookie exchange or holiday party? These chocolate ones with coffee glaze are a favorite of mine!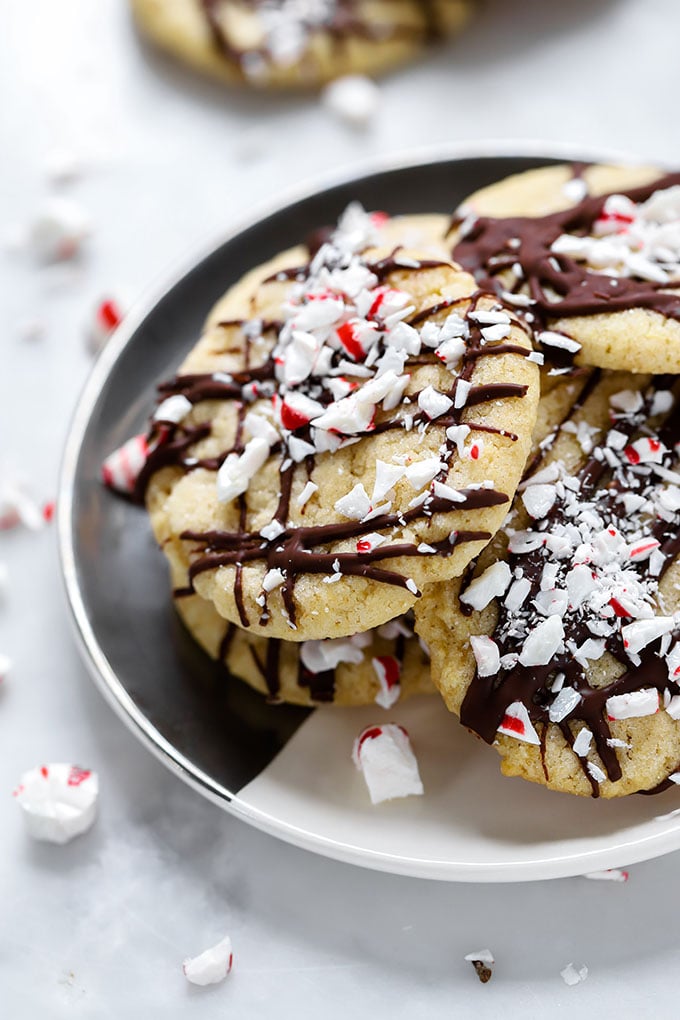 Vegan Peppermint Sugar Cookies (Vegan) – These may be my favorite holiday cookie of all time. I've been making them the last few years and I can't get enough.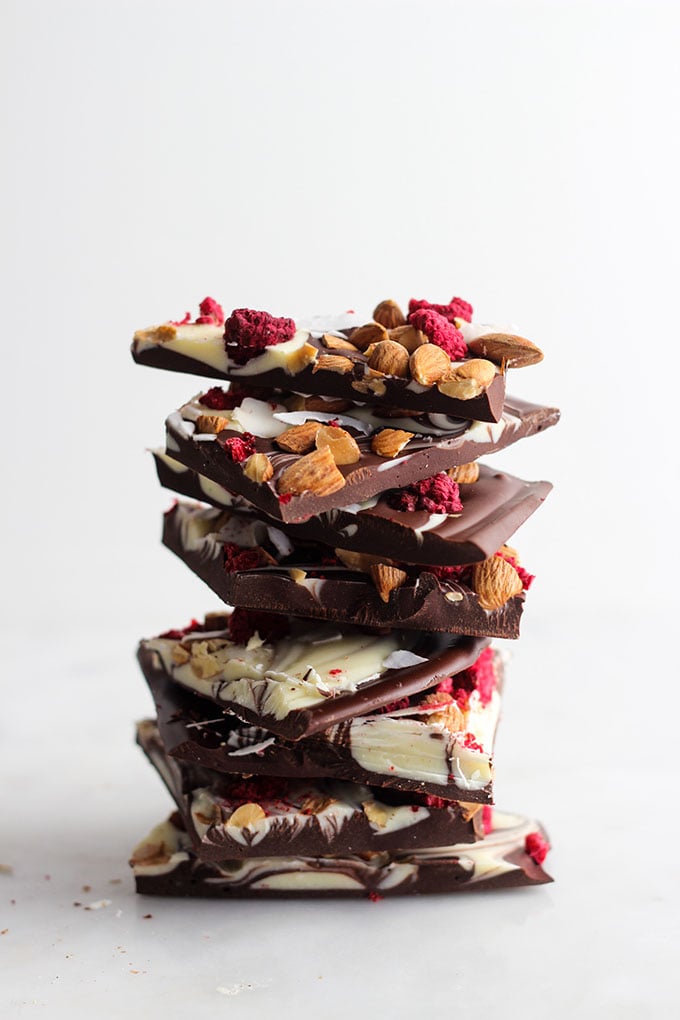 Raspberry Almond Dark Chocolate Bark (Vegetarian) – Great for gifting! Seriously, if you need a sweet gift for someone who already has everything – look no further.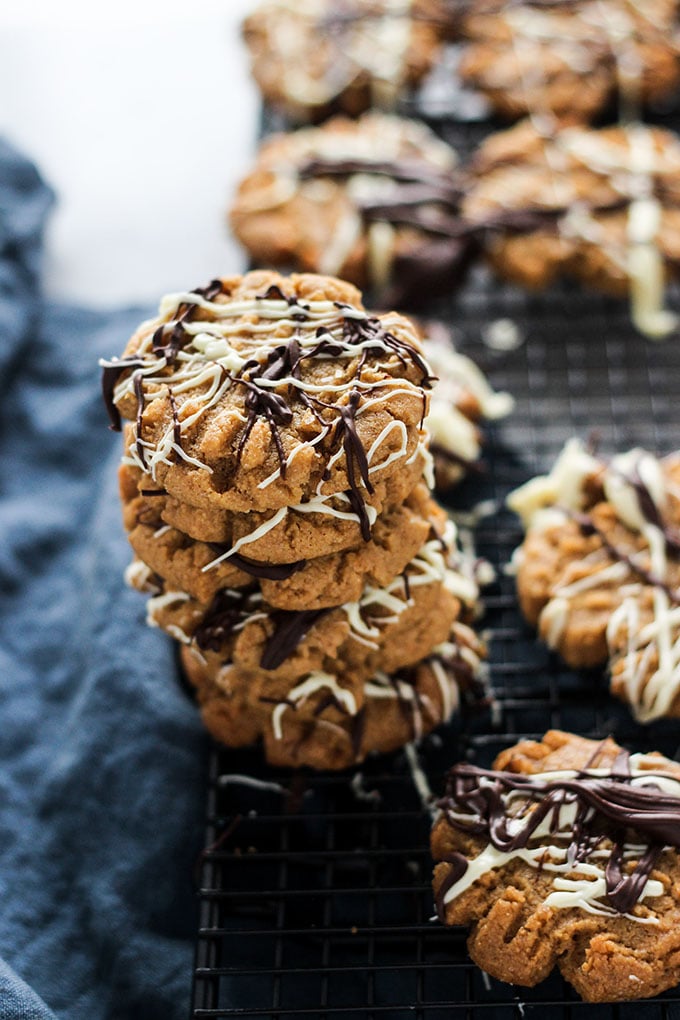 Vegan Peanut Butter Cookies (Vegan) – I just made these again the other day and they are just as good as I remember. Drizzle them with a bit of chocolate to jazz them up or dip in chocolate if you prefer a more tidy design.
Drinks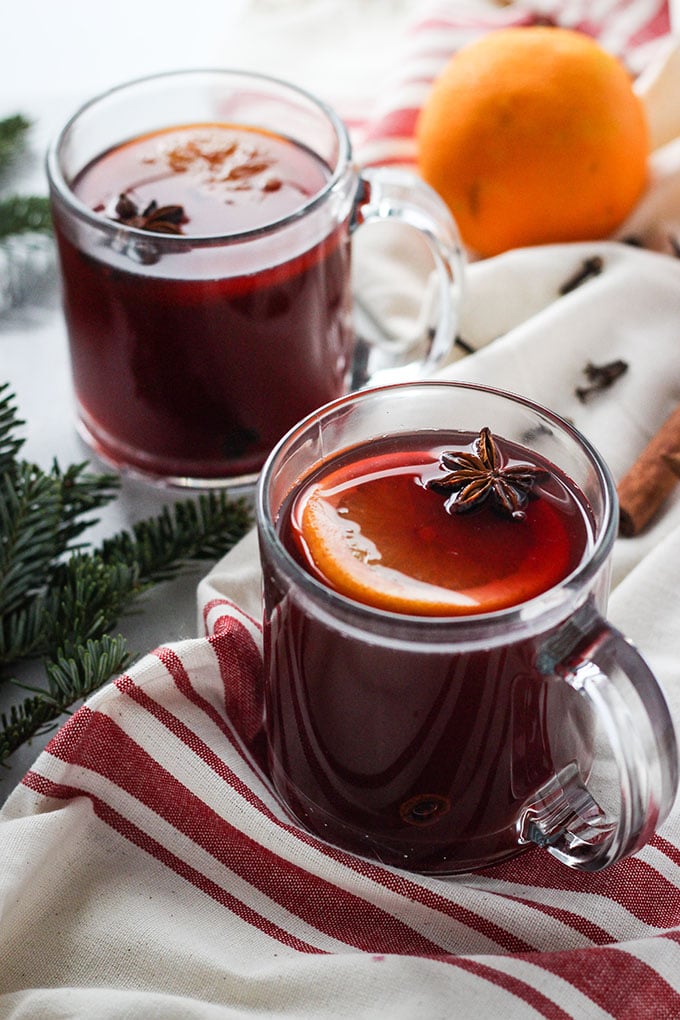 Hot Spiced Wine (Vegan, Gluten Free) – Great for serving at parties. Love the combo of red wine and warming spices like cinnamon.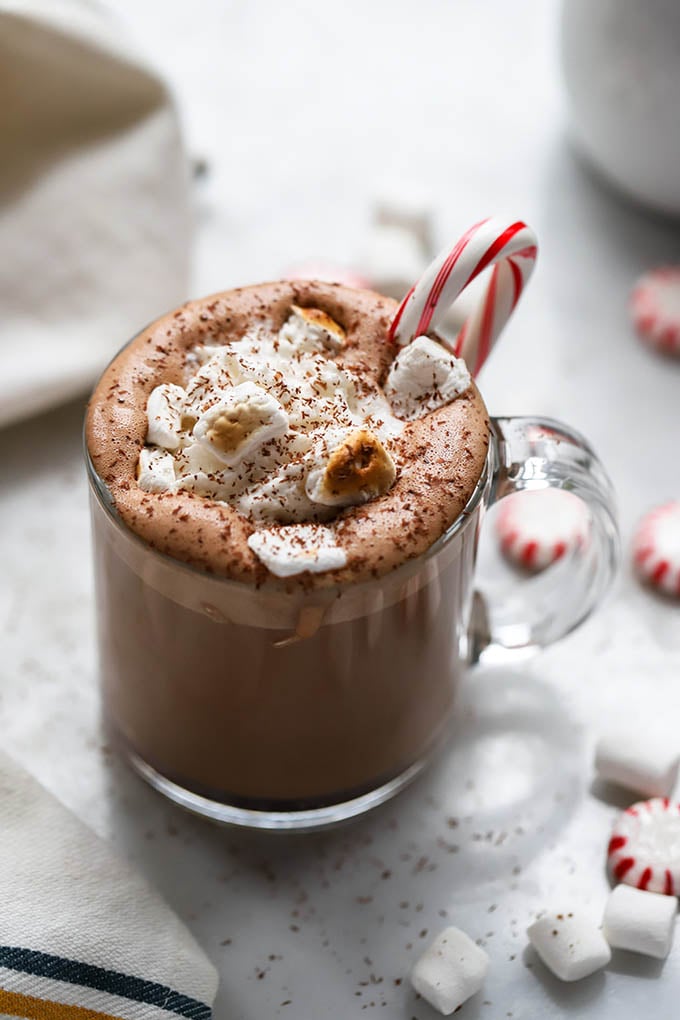 Vegan Peppermint Hot Chocolate (Vegan, Gluten Free) – Cozy up by the tree with a cup of this yummy vegan peppermint hot chocolate.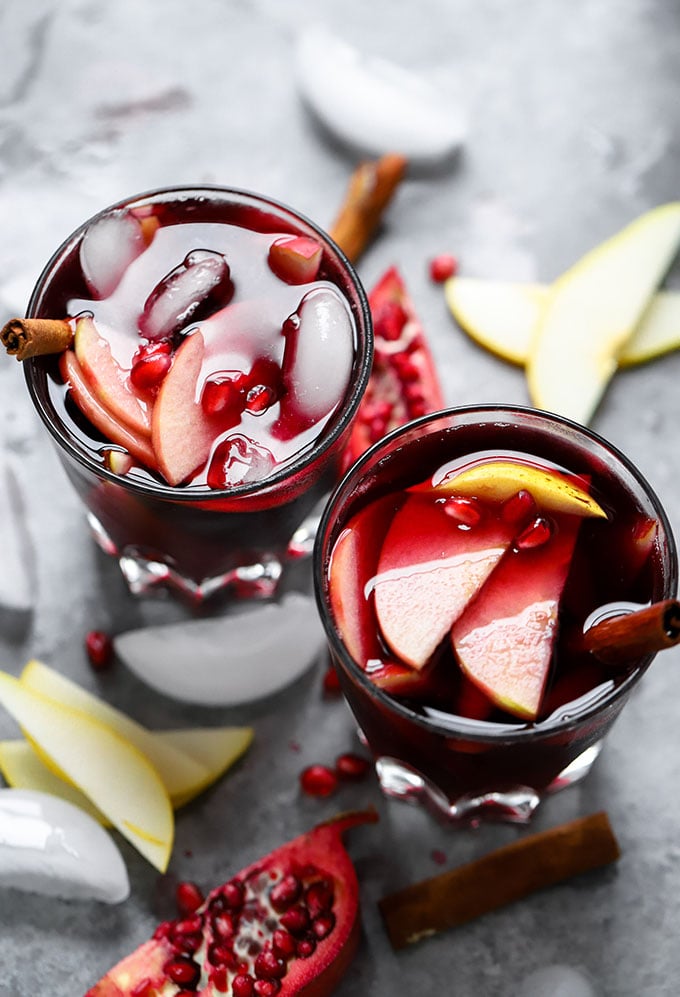 Pomegranate Ginger Sangria (Vegan, Gluten Free) – A wintery sangria recipe that I just love.
Spiced Grapefruit and Rum Cocktail (Vegan, Gluten Free) – The combination of grapefruit, rum, ginger, and spice is pure magic.