Keeping a well-stocked pantry can give you a huge advantage when trying to create healthy meals at home. Here are some easy vegan pantry meals to start!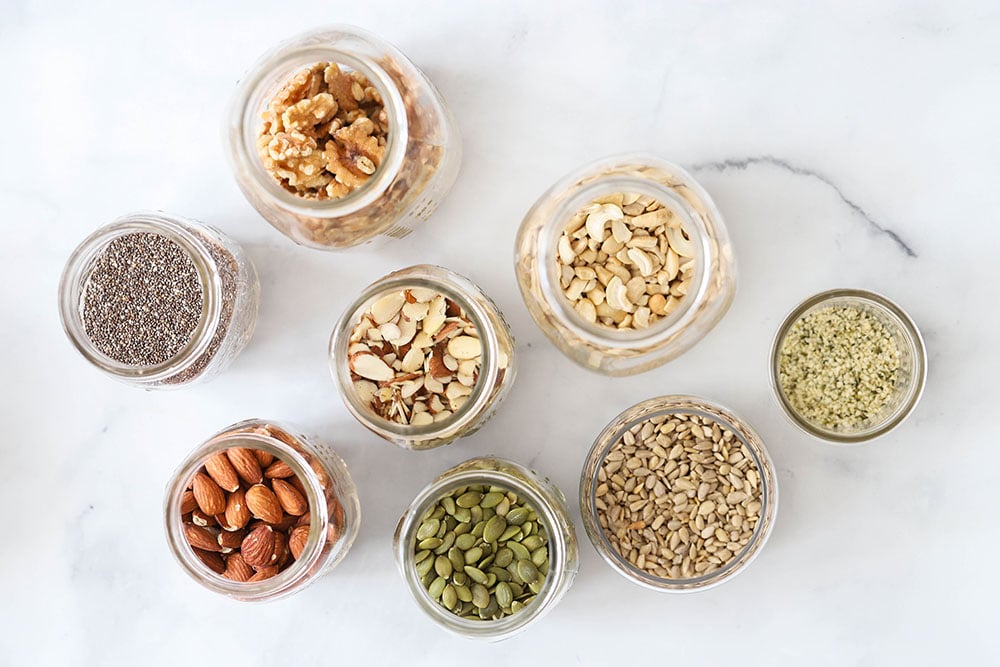 Having a pantry stocked with the right food can go a long way when you are trying to make healthy meals at home. In these uncertain times, you may find yourself cooking at home more often than you were in the past so I thought I would share some essentials we usually keep in our pantry as well as over 30 vegan recipes from the blog that depend on pantry-friendly staples. Making a mess in the kitchen and immersing myself in a new recipe always seems to help relieve some of my tension after a long day. Hopefully you can find some comfort in the kitchen too.
Stocked Pantry Essentials
Beans & Lentils – You can't go wrong with these vegan protein foods that are so incredibly versatile.
Nuts & Seeds – We always keep a variety of nuts and seeds on hand for snacking as well as adding to smoothies, oats, etc. Raw cashews are great for creating creamy vegan sauces.
Gluten – Vital wheat gluten can be used to make homemade seitan sausages cheaply and simply.
Canned Goods – Beans, diced tomatoes, tomato sauce, vegetable broth, coconut milk, are a few examples of the canned goods we keep on hand.
TVP & Soy Curls – These often forgotten vegan protein options keep forever and can be used in all kinds of recipes.
Flour – Why not take advantage of your extra time at home to do some baking? We try to always have some all-purpose flour, whole wheat flour, and almond flour on hand.
Oats – Use for oatmeal and baked goods.
Nutritional Yeast – An essential ingredient for any vegan pantry. We use this in all kinds of recipes to add that "cheesy" flavor! Use it to make this yummy easy vegan parmesan. We keep a jar of it in the pantry and sprinkle it on just about everything!
Pasta – Who doesn't love pasta for dinner?!
Quinoa – Love using quinoa in a variety of dishes from grain bowls to salads.
Nut Butters – A must have for sandwiches but also for creating things like peanut sauce. Tahini is also a great option too for sauces, hummus, and desserts.
Oils and Vinegars – Stock up on olive oil, sesame oil, and any other oils you regularly use for cooking. We also try to keep a variety of vinegars on hand in the pantry like apple cider vinegar, red wine vinegar, and balsamic vinegar.
Condiments – We always have a variety of condiments for adding flavor to dishes: teriyaki sauce, mustard, ketchup, soy sauce, miso, hot sauce, and barbecue sauce.
Spices – Dried herbs and spices are essential for making delicious recipes but also last a long time. Some that we always keep on hand include: garlic powder, onion powder, curry powder, Italian seasoning.
Breakfast:
Lunch/Dinner: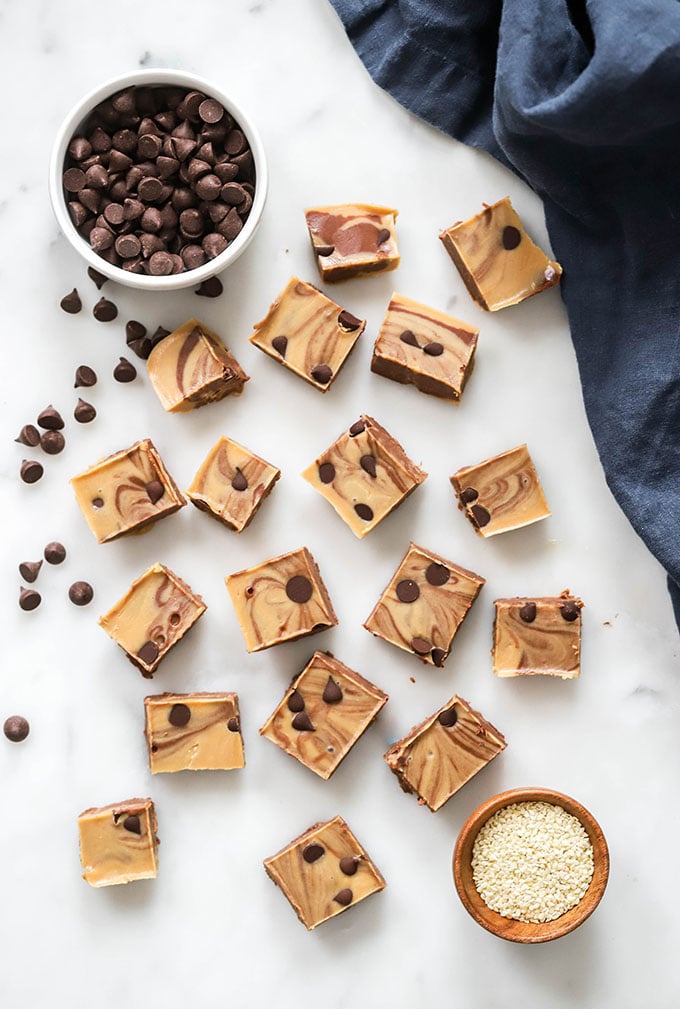 Snacks/Dessert: